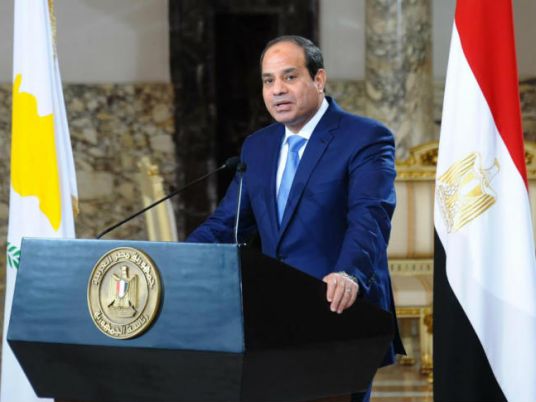 In a statement on Wednesday, the presidency welcomed the invitation of Saudi King Abdullah bin Abdulaziz Al Saud to support the Riyadh complementary agreement with Qatar, which aims to develop a comprehensive framework for unity and consensus among the Arab countries in order to confront the challenges that threaten the Arab and Islamic nations.
Egypt expressed full confidence in Saudi king and his efforts to unite the Arab and the Islamic nations, as well as his honorable and supportive positions for Egypt and the Egyptian people.
The statement added: "Egypt renews its pledge that it's shall remain the haven of all Arabs and that it will not hesitate to support its brothers. It confirms its full support of this sincere invitation, which is a major step forward in the march of Arab solidarity."
The statement continued: "Egypt's people and leadership are fully confident that the Arab leaders of opinion, thought and the media will take a positive and serious turn to support, promote and consolidate this agreement, and to provide the appropriate environment for healing any rift or division. For the intricacy of the current stage requires all of us to give priority to unity, sincere work and common vision in order to achieve the aspirations of our peoples."
The presidency thanked King Abdullah for his perserverance in the face of challenges, calling on God to keep Egypt secure and stable, and wishing that joint Arab efforts achieve the interests of the Arab homeland.
King Abdullah bin Abdulaziz had said in a statement issued by the Royal Court on Wednesday: "In accordance with the major role played by the sisterly Arab Republic of Egypt, we have committed ourselves in this agreement to supporting it, and we look forward to starting a new era of consensus and harmony between us Arab siblings. From this premise, I appeal to Egypt's people and leadership to join us in our pursuit to make this step in the march of Arab solidarity successful, for Egypt has always been supportive of joint Arab action."
Edited translation from Al-Masry Al-Youm