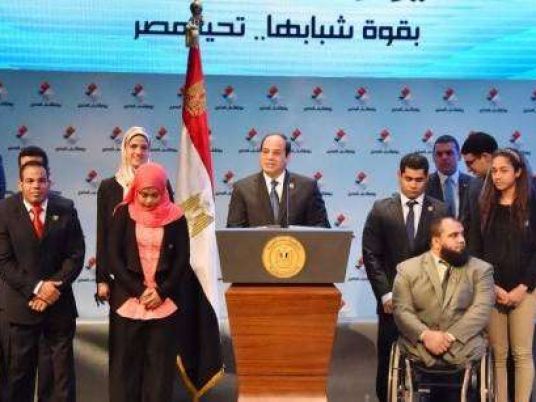 The president's media office has announced the formation of a committee to examine that cases of young people detained pending investigations, in accordance with instructions by President Abdel Fattah al-Sisi at the first National Youth Conference.
In a statement on Tuesday, the media office said the committee will include Osama al-Ghazaly Harb, leader of the Free Egyptians Party, journalist Nashwa al-Houfy, National Council for Human Rights (NCHR) member Mohamed abdel Aziz, and MP Tareq al-Khouly.
The committee will collect data about young people who are detained and provide conclusions in coordination with parliament's human rights council, with the resulting recommendations to be reviewed by presidency.
Informed sources said the committee is scheduled to start work before end of the week.
As part of its social role, Al-Masry Al-Youm has launched a humanitarian initiative to help the committee in its work. Families of the detained can provide information through Whatsapp number 01116006007 or via email [email protected] All the data will be submitted to the committee.
Al-Masry Al-Youm has been informed that the NCHR has started reviewing names of those detained, based on complaints filed by their relatives, with a view to submitting them to the committee.
Abdel Ghaffar Shokr, deputy chief of the council, told Al-Masry Al-Youm that the NCHR will tackle on Wednesday the issue of those detained pending investigations.
"I think the list includes around 600 detainees. It should also include those with sentences in lawsuits of protesting and freedom of expression," he said.
Meanwhile, the campaign Al-Horreya lel Gedaan has announced an update to its own list of detainees, which it is sending to the NCHR.
Khaled Abdel Hamid, a member of the campaign, said, "If the committee worked only on those who have still not been handed sentences, this would reduce the chances of releasing others who have started their sentences, especially the students who were arrested at the beginning of the school year 2013-14 and have been detained for about three years."
Edited translation from Al-Masry Al-Youm