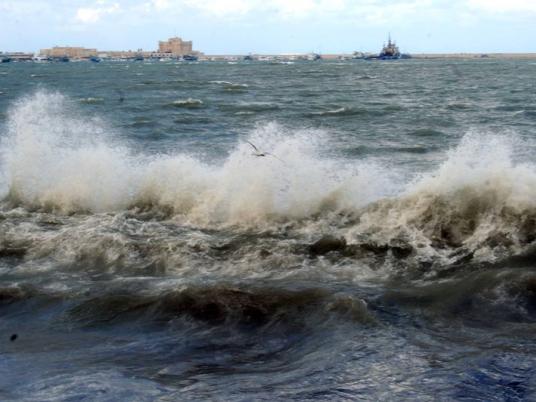 Several ports in Alexandria, Suez and Kafr al-Sheikh were closed on Monday due to inclement weather.
The Alexandria Port Authority halted all movement of ships in the Alexandria and Daqhalia ports due to low visibility caused by a sandstorm.
Ship traffic would not resume until visibility improved sufficiently to facilitate docking, in order to ensure the safety of the ships, state-run news source MENA quoted port authority head Major General Adel Yassin Hamed as saying.
Four ports were closed in Suez due to high wind speeds and three meter-high waves. Suez Port Authority head Mohamed Abdel Qadir Gaballah said the ports were closed to ensure the safety of ship passengers, workers and cargo, especially volatile petroleum products.
In KafraEl-Sheikh Governorate, the fishing port administration and the Burollus dock were closed due to bad weather conditions, and maritime vessels were not allowed to leave the dock.
Kafr al-Sheikh Fishermen Captain Ahmed Nasser said that the entire fleet of 400 boats from Borg Meghizel village did not leave harbor today due to the weather.
Edited translation from MENA