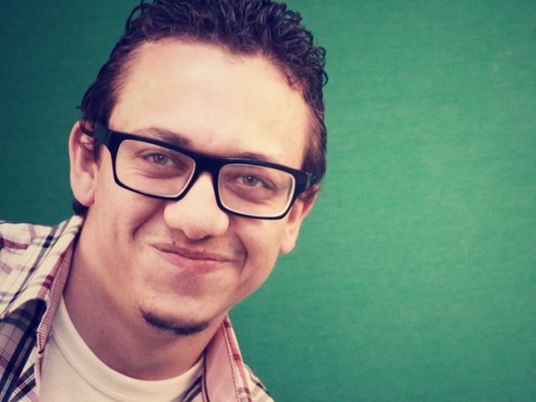 Popular political cartoonist Islam Gawish was arrested and remanded in custody on Sunday, with officials saying it is because he ran an unlicesnced website and fans claiming it is because his political cartoons were critical of President Abdel Fattah al-Sisi.
Gawish, who is widely known for his cartoons published on
al-Wara'a
, was arrested at the office of a news website where he works. The Interior Ministry said in a statement the arrest was ordered because his website and Facebook page do not have licenses. Routers and processors belonging to the website were confiscated from the office.
Social network users attributed the action to Gawish's popular, politically-critical cartoons on his Facebook page.
A co-admin for Gawish's Facebook page quoted prosecutors as accusing him of using "counterfeit Windows copies" for his work and "running an unlicensed Facebook page", an accusation that has been received with sarcasm by his fans.
During investigations, Gawish denied posting critical news content on the website, saying that he only publishes "ordinary" cartoons.
Rights advocates have decried what they view as a government crackdown on free speech and press freedom since the election of Sisi in 2014.
"We have a state that opens a book fair and invites citizens to read and innovate, but at the same time jails the writers and innovators (of those fairs)," media host Ibrahim Eissa commented on the news on his show at AlKahera wal Nas. He was referring to Gawish's signing of his first book, a compilation of his cartoons, during the Cairo International Book Fair in 2014.
"Have you decided to ignore the millions (stolen) outside (in the public) and focus on the LE200 counterfeit copy of Windows?" media presenter Amr Adib said on Al-Youm satellite channel.
Edited translation from Al-Masry Al-Youm