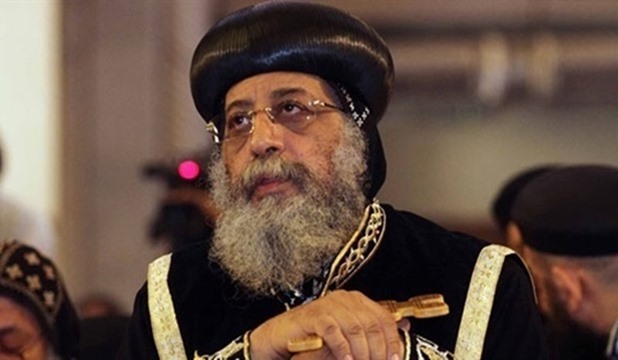 Pope Tawadros II of Alexandria and Patriarch of the Sea of Saint Mark said Monday that the world needs peace, noting that science, sports and nature are elements that contribute to achieving peace.
The Pope's remarks came in his address to the conference of "Tolerance, Peace and Sustainable Development in the Arab World" that kicked off on Monday at the Arab League General Secretariat.
Pope Tawadros said tolerance and forgiveness are gifts from God .
He underlined the necessity of opting for tolerance and cited Jesus Christ saying "Love Your Enemies", calling for entrenching the values of peace among children in schools, media and through the religious institutions.
The Pope also asserted that tolerance gives a chance for others and is considered a way for breaking the long chains of evil and a strong evidence of self-restraint.
He blamed the technological progress in the world for being the cause of tough feelings and diminishing of love values as a result of much use of devices and machines. He cited the example of the Egyptian Family house as a model of love.