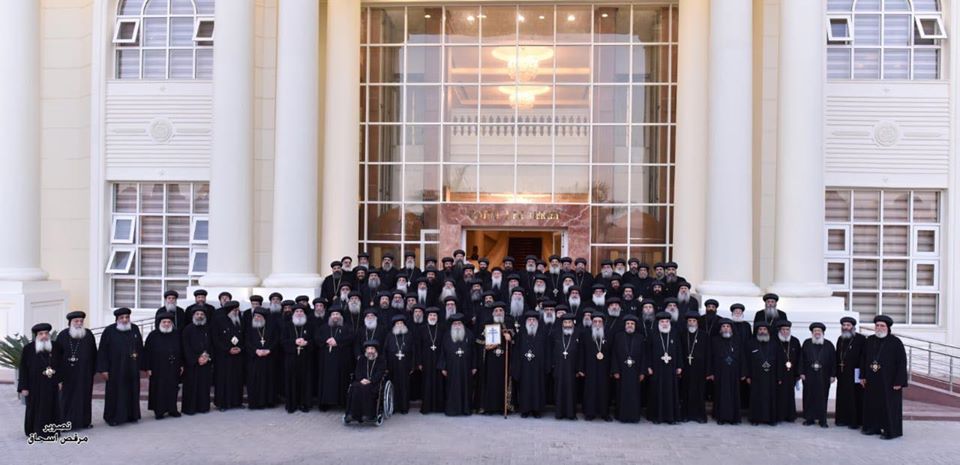 Pope Tawadros II of the Coptic Orthodox Church in Alexandria inaugurated on Tuesday the Central Papal Library in Wadi al-Natrun's Saint Pishoy Monastery alongside other Church officials, now considered to be the largest Coptic library in the world.
The Papal Library serves as a resource for researchers in the Coptic sciences, aiming to provide scholars with a leading academic environment in Egypt.
Following the opening ceremony, Pope Tawadros II responded to questions about why a central papal library was needed, describing the Coptic Orthodox Church as an Egyptian national institution and a church of the people. For this reason, he said, the church is tasked with two responsibilities — integrating the church into peoples' communities and safeguarding the hallmarks of Egyptian civilization, which include language, historical literature, architecture, and Egyptian art.
He added that the library aims to increase awareness of the Coptic period in Egyptian history and support academic research in the Coptic sciences.
Pope Tawadros II also underlined that the Coptic era represents an important part of the history of Egypt and the greater Middle East and is important to Egypt's intellectual heritage, with resources including Coptic visual and audio materials in multiple languages, academic studies, books, periodicals, newspapers, and magazines.
During the ceremony, the Pope also revealed a commemorative plaque of Saint Mark's Tree in front of the papal library. Foreign dioceses are encouraged to plant trees in the area as part of an effort to link diaspora Copts with the Coptic Orthodox Church of Alexandria.
Edited translation from Al-Masry Al-Youm