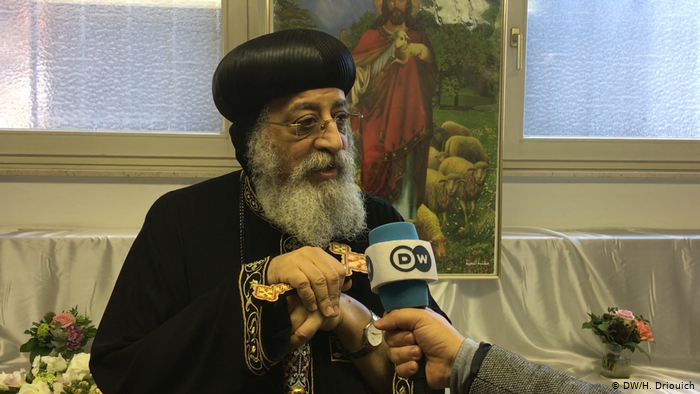 Pope Tawadros II of the Coptic Orthodox Church of Alexandria on Monday denied reports that he had contracted the coronavirus.
Posts shared across social media reported that the pope had fallen ill and urged people to pray for his health.
According to the Coptic Orthodox Church of Alexandria's spokesperson Paul Halim, Pope Tawadros II is in excellent health and continues to perform his pastoral duties alongside following up on church activities.
Recently, the Coptic patriarch visited the shrine of Saint Mark at Abbassia's St. Mark's Coptic Orthodox Cathedral to follow up renovations, the first done in 50 years, carried out by several specialists trained in restoring religious icons and frescas.
The Standing Committee of the Holy Synod of the Coptic Orthodox Church, headed by Pope Tawadros II, announced late June that prayers will remain suspended at all dioceses under the See of St Mark on Sunday and Friday at Cairo and Alexandria up until mid-July.
A Holy Synod statement said that this decision emerged upon following up the spread of the coronavirus and the Prime Minister's decisions in this regard.