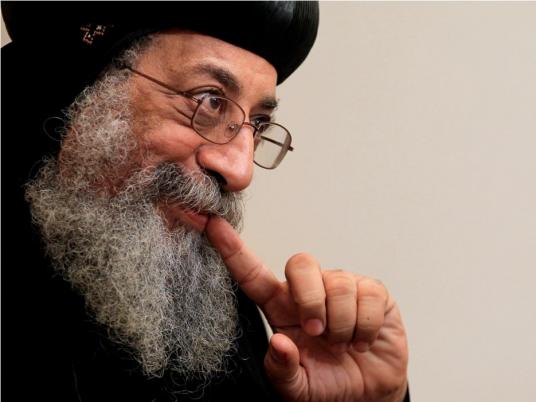 Egypt's Orthodox Pope has disowned priests involved in the, presumably, illegal construction of a monastery wall west of Cairo that had stirred confrontations between the priests and authorities planning to bring it down for the construction of a new road.
Chairing a papal meeting on Wednesday, Pope Tawadros II admitted that the priests at the Macarius Monastery in Wady al-Rayyan region occupied the monastery illegally, going further to stress that the ancient monastery does not follow his Coptic Orthodox Church.
The priests reportedly faced off with bulldozers heading to bring down a part of the controversial wall to pave the way for a new road late February.
"Wady al-Rayyan is a natural reserve inhabited in the past by a number of hermits, and most recently, some attempted to revive monastic life on a piece of land they did not legally own and which has not been recognized by the church until present", read the statement by the Coptic Orthodox Church on Wednesday.
"When the state decided to build a road as part of its national development projects, some residents there objected inappropriately before the engineers and their equipment. That was not the church's official position", the statement added.
The church added that a pontifical panel had been following up developments related to the dispute for more than six months, eventually disowning the leading priest at the monastery and five other cohabitants who "posed as priests", as the statement put it.
Church constructions have been behind several incidents of sectarian violence between the Muslim majority and Christian minority over the past few years.
Edited translation from Al-Masry Al-Youm