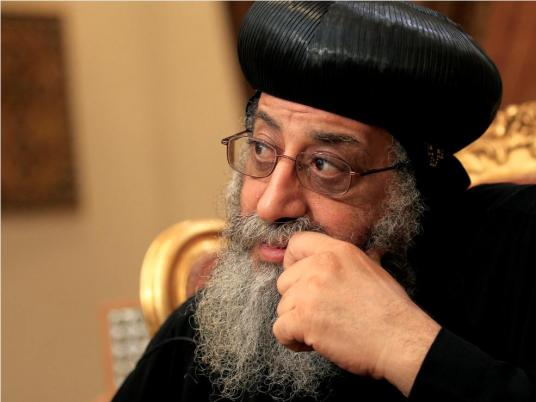 Pope Tawadros II denounced calls for civil disobedience and all violent assaults on public facilities, including the disruption of transport.
"This is unacceptable in all forms. No one can accept it, because it hurts everyone and worsens the deterioration of the state," he said on Friday.
In a statement to the London-based Ashraq al-Aswat newspaper, Tawadros called on opposition forces to give officials a chance to respond to their demands. They must be wise to overcome the current situation, Tawadros continued, adding that the situation requires wisdom from all parties.
"We must make room for consensus and agreement between the various parties," Tawadros said, directing his words at the National Salvation Front.
"We must give a chance for everyone to take a deep breath away from the unfolding events, and we must give an opportunity at the same time to the [president] to work and implement his vision," Tawadros said.
Regarding the second national dialogue with the president slated for next week, Tawadros said, "The Church has not received an invitation from the administration to participate in the dialogue, and therefore it is difficult to judge [the dialogue] now."
He pointed out that the Church backs any positive effort that pushes toward national consensus. The Church participated with other political forces in the Al-Azhar dialogue, after which all parties signed a document renouncing violence.
Edited translation from Al-Masry Al-Youm