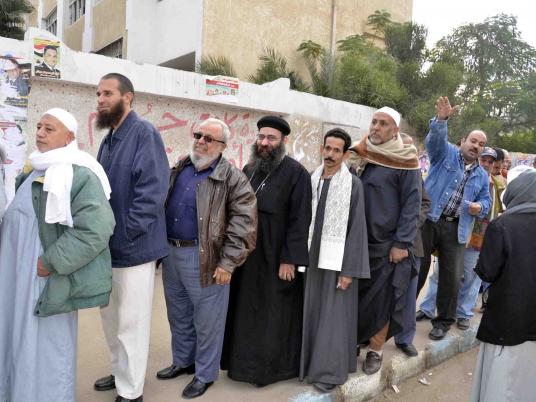 Voting resumed on Thursday for the second round of Egypt's People's Assembly elections, which began Wednesday.
Reports of illegal election-day campaigning were widespread during yesterday's vote across the nine governorates — Aswan, Beheria, Beni Suef, Giza, Ismailia, Monufiya, Sharqiya, Sohag and Suez — participating in this round. Many accused Islamist parties of trying to influence voters at the polls despite a ban on campaigning within 48 hours of the elections.
A number of polling stations in various governorates also opened late due to the tardiness of judges or candidate representatives, as well as other hiccups.
Turnout at many polling stations appeared to be relatively high, although it did not match that seen during the first round of elections that started in November.
Approximately 18.7 million citizens are eligible to vote in this round, in which 3380 candidates are contesting 180 of 498 seats in Egypt's lower house of parliament. The runoffs for single-winner seats are slated for 21 and 22 December. Election officials have postponed voting for party-list-based seats in three constituencies in Beheira, Sohag and Monufiya until the runoff dates, following court rulings that altered some of the party lists.
Translated from Al-Masry Al-Youm