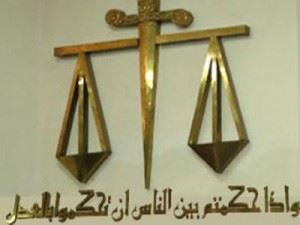 The majority of Egyptians support disregarding the social background of applicants in their appointment to posts in the judiciary, a new poll has shown, several days after Justice Minister Mahfouz Saber resigned over remarks in which he said that applicants must come from a "respectable" environment.
According to the Egyptian Center for Public Opinion Research (Baseera), 85 percent of Egyptians strongly support the appointment of lower-class applicants to judicial positions.
Only eight percent rejected the notion, while seven percent were undecided, the poll shows.
The poll also shows that strong approval is higher among respondents holding university degrees (70 percent) than among others with below-average education (63 percent).
The center said the poll, conducted via phone calls, covered 1,336 respondents aged 18 or more, between 12 and 13 May. The rate of responsiveness stood at 46 percent.