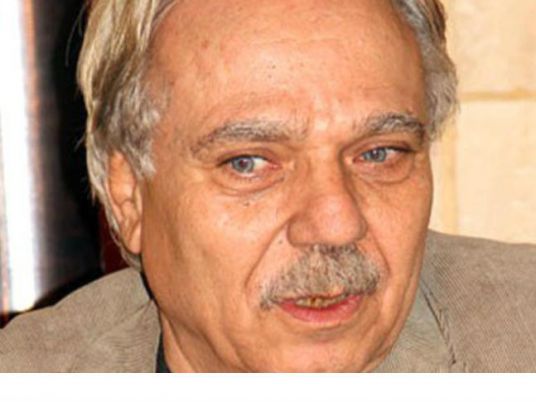 Prominent opposition figure Medhat al-Zahid has praised President Abdel Fattah al-Sisi for his proposal that young members of parliament should form a committee to examine the pardoning of young people detained on political charges.
Sisi announced the plan on Tuesday, at the start of the National Youth Conference in Sharm el-Sheikh, and the proposal has so far received a positive response.
Zahid, who is acting chairman of the Socialist People's Alliance, which boycotted the youth conference, described the idea as a "good call", although he said previous promises along the same lines have not been met.
Zahid called for a law providing a general pardon for prisoners of conscience who were not involved in acts of violence, saying the continued detention of young people is an "affront to the nation".
The National Council for Human Rights has submitted a list of detainees who were not involved in violence, asking for their release, said Zahid, but the authorities responded by releasing individuals selected for unexplained reasons.
"Ignoring the young people is too dangerous, harming political life in Egypt, and it could push the youth either to violence or abandoning politics," he added.
Zahid stressed that the release of young activists could restore confidence in the government and contribute to a breakthrough in the relationship between activists and the government.
MP Ahmed al-Tantawy, a member of the "25-30 bloc", said Sisi has repeatedly promised to release young activists. Tantawy held parliament accountable for delaying laws on transitional justice and regulating protests.
He said joint responsibility falls on the shoulders of both the president and the parliament.
He called for the release of young people who have not been involved in violence or corruption, with a view to avoiding a widening gap between Sisi and Egypt's youth.
MP Ehab Mansour, head of the parliamentary bloc of the Egyptian Democratic Party, described Sisi's call as "good" and "in favor of eliminating injustices against detained youth who are not involved in acts of violence."
He hoped that the release of young prisoners would take place as soon as possible, saying that "a slow pace would double the damage." He called on parliament to cooperate with the Cabinet in this regard.
Edited translation from Al-Masry Al-Youm