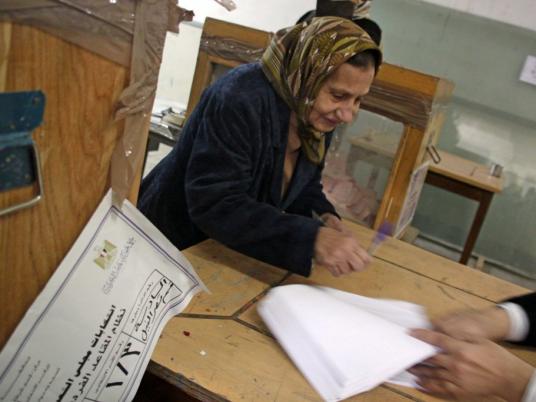 Preliminary voting results showing Islamist candidates leading the first round of parliamentary elections are no surprise, a number of politicians have said, attributing much of the success to the Muslim Brotherhood's political expertise.
On Wednesday, various media outlets reported that the Brotherhood's Freedom and Justice Party electoral lists are leading the ongoing vote tally, followed by those of the Salafi-led Nour Party.
Mostafa al-Taweel, a senior leader of the leftist Wafd Party, said Islamists have an advantage because they have been the only political opposition group allowed a street presence over the past 60 years.
Rising poverty and unemployment rates enabled Islamist groups to play on people's needs, Taweel said.
Hussein Abdel Razeq, a senior leader of the liberal Tagammu Party, was also unamazed by the early results, saying that Islamist groups display more unity than their liberal counterparts. Leftist parties are fragmented since they are running for parliament on different electoral slates, such as the Revolution Continues and the Egyptian Bloc, he said.
Farid Zahran, a senior member of the Egyptian Social Democratic Party, said that based on initial results, Islamist parties have already won at least the number of seats they were expected to take.
Ibrahim Eweis, a founder of the liberal Freedom and Development Party — which is still awaiting official approval — noted that the rise of Islamist political forces is a logical result of holding elections after years of corruption under the Mubarak regime. He said voters may see Islamists as their "saviors from corruption."
Eweis predicted that voter choices will change over the coming years, as Islamists in power are put to the test. The next elections will be the real gauge of public opinion, he said.
Political journalist Saad Hagras called the early polling results both "expected" and "non-catastrophic."
"This is the real test for Islamists, because people need tangible solutions, not religious slogans," Hagras said, adding that the victory represents a limited mandate, not an absolute one giving Islamists the right to change the identity of the state or interfere with people's lifestyles.
Translated from the Arabic Edition