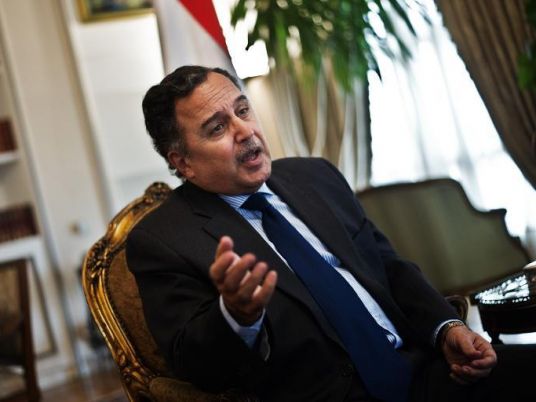 Egyptian political groups are calling on the Foreign Ministry to expel the Qatari Ambassador to Cairo and deem him a persona non-grata, as the Turkish ambassador, in response to Qatar's intervention in national affairs.
Since the 3 July ouster of Egypt's first democractically-elected president, Mohamed Morsy, his opponents have railed attacks against Qatar, who was a staunch supporter of his administration. The interim government has already banned Qatar's Al Jazeera network from operating within Egypt, accusing it of biased coverage.
Opponents of Morsy, from various political groups spoke out against Qatar, demanding retaliation for Qatar's criticism of the interim government, in wake of the expansive crackdown on the Muslim Brotherhood and increased restriction of human rights.
Leftist Tagammu Party Spokesperson Nabil Zaki said Qatar signed a counter-terrorism agreement via the Arab League and hence should approve the extradition of fugitives or the Qatari ambassador should be expelled and Qatar's league membership suspended.
Karama Party Chief Mohamed Samy argued that the ministry's decision summoning the ambassador is not enough, adding that strict measures should be taken like declaring the ambassador a persona non-grata, especially since Qatar insists on violating Egyptian sovereignty through taking the side of a faction that uses violence.
Deputy Secretary of the Wafd Party Hossam al-Khouly echoed the claims, saying that Qatar has a hostile stance against Egypt and its people, and works according to US interests. Recalling the Egyptian ambassador to Qatar is a valid stance, he said, especially since Egypt granted Qatar numerous chances to backtrack on its actions.
Social Democratic Egyptian Party Chief Mohamed Abul Ghar also welcomed the move, and said the Qatari Foreign Ministry statement on the local incidents in Egypt is unacceptable. Abul Ghar added that the Brotherhood does not need a foreign agent to defend it, as it issues condemning and attacking statements daily.
Independence Current Chief Ahmed al-Fadaly said Qatar is a statelet that spends sums of money to strike Egypt and manipulate minds of Egyptians, though the country is smaller than Abu Teeg village in Assiut.
During a rally in the governorate on Saturday, Fadaly said Qatar believed that poverty would prevent Egyptians from supporting their nation and confronting the Brotherhood, but Egyptians amazed the world by toppling Morsy.
Edited translation from Al-Masry Al-Youm