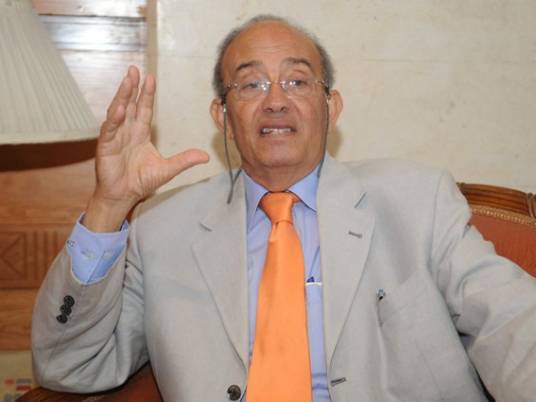 Representatives of al-Wafd al-Masry Alliance, the Egyptian Bloc, Nour Party and the Democratic Current Alliance have agreed on the need to postpone the parliamentary elections, said the Minister of Social Solidarity and leader at the Democratic Current Alliance Ahmed al-Boraei.
Boraei added the alliance agreed to submit a memorandum signed by nine political parties to President Abdel Fattah al-Sisi and Prime Minister Ibrahim Mehleb demanding the postponement of elections.
Boarei added in a statement to Al-Masry Al-Youm that the political alliances in addition to Nour Party will meet soon to discuss the items of the memorandum. The memorandum will include items suggesting holding the parliamentary elections in an appropriate atmosphere. It will suggest amending the law regulating protests, the pardon of convicted political activists and easing the tension at universities between the security and the students, Boraei added.
Boraei pointed out that political parties have not yet settled on the duration of the postponement and plan to leave the issue for the government to decide on.
Many party leaders and representatives of electoral alliances call for postponing the elections because they are concerned about challenging the election law at the Supreme Constitutional Court, which would lead to dissolving the House of Representatives and repeating the 2012 crisis, according to Boraei.
Consultations between al-Wafd al-Masry Alliance and former Prime Minister Kamal al-Ganzoury's alliance are still ongoing to form a unified list, said Secretary General of the Wafd Party Bahaa Abu Shaqa.
Chairman of the Conservative Party and a leader of the al-Wafd al-Masry Alliance said that the alliance does not seek to control the House of Representatives and expressed willingness to make concessions.
The Democratic Current Alliance includes the Constitution Party, Karama Party, Ghad Party, the Socialist People's Alliance Party, Adl Party and others.
The al-Wafd al-Masry Alliance, headed by Wafd Party Chairman al-Sayyed al-Badawy, includes Wafd Party, the Egyptian Social Democratic Party, the Reform and Development Party, the Conservative Party and others.
Edited translation from Al-Masry Al-Youm