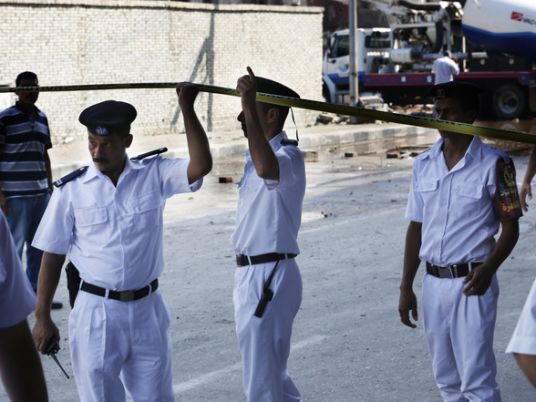 Prosecutors in the Basateen area of south Cairo have ordered a low-ranking policeman to be remanded into custody for four days pending investigations over the killing of one driver and the wounding of another on the Autostrad on Monday.
According to an official statement, the incident began with a brawl between two drivers. The police officer intervened, firing a warning shot in the air that killed the victim by mistake, said the statement.
The prosecution has ordered the policeman's weapon to be confiscated and sent to a laboratory for examination, along with the empty cartridge. It also ordered a post mortem examination of the victim's body.
During investigations, the suspect said he intervened to settle the dispute — which took place at a Maadi microbus stop — and in the process accidentally fired a shot, causing the victim's death.
Prosecutors have also been keen to talk with the second driver who was injured and is undergoing treatment.
Eyewitnesses have been summoned to provide testimony.
Drivers staged a strike in the wake of the incident, blocking Maadi traffic and calling for justice for the victim.
The incident is the latest in a series of violent — sometimes deadly — confrontations between citizens and police officers, with several allegations of deliberate police abuse.
However, the Interior Ministry has typically responded by describing the incidents as "individual cases", saying that the perpetrators are dealt with as criminal suspects, according to the law.
New amendments to the Police Law were passed by parliament in August, banning police officers from abusing their authority by ill-treating civilians in a manner that goes against the law and constitution.
Police violations were among the main triggers of the January 25 revolution that toppled Former President Hosni Mubarak in 2011.
Edited translation from Al-Masry Al-Youm