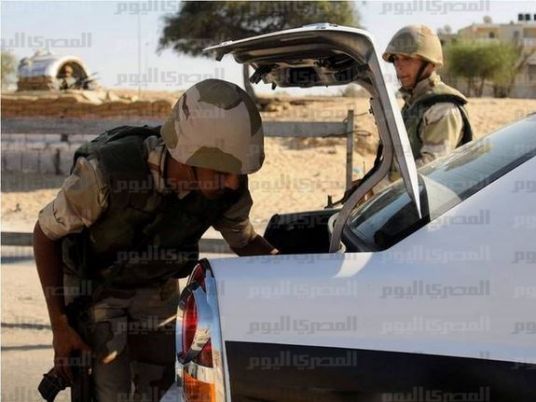 Police in Egypt say they have thwarted two Islamic militant suicide car bomb attacks on a police station in the restive northern Sinai.
Police officials said Saturday the attack in the town of Sheikh Zuweyid wounded two police officers.
Police say guards in the police station's towers fired at the cars, which exploded before reaching the building. They say the explosion shattered windows and damaged parts of the police station and some surrounding houses.
The officials say an investigation into the attack has begun. They spoke on condition of anonymity because they are not authorized to brief journalists.
Egyptian security forces increasingly have come under attack since the 2013 ouster of Islamist President Mohammed Morsi and the fierce crackdown on supporters of his banned Muslim Brotherhood that followed.