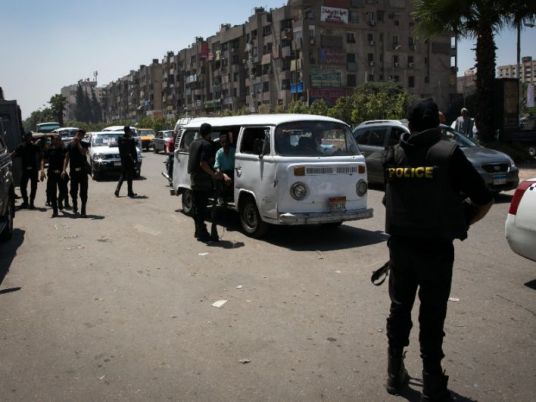 Security sources dispersed 13 marches in different areas of Giza governorate on Friday using water cannons and tear gas bombs, a security source told Al-Masry Al-Youm, speaking on condition of anonymity.
A little-known group calling itself the "Movement of the Poor" had called for Egyptians to protest on November 11 against the deepening austerity measures that the government says are required to save the Arab world's most populous nation from financial ruin.
But big protests failed to materialize across the country by 8:30 p.m (18.30 GMT) Friday. Police dispersed several small gatherings and there were some minor clashes. No one was killed or injured.
The source added that the marches occured in Manshiyyat al-Qanatir, al-Talbiyah, Kerdasa, al-Omraneyah, and 6th of October city.
He added that 64 members of the banned Muslim Brotherhood group have been arrested and referred to the prosecutor general for investigation, on accusations of protesting and inciting violence, while 56 others have been released.
The source added that the 64 suspects admitted during questioning that they are affiliated with the Muslim Brotherhood and that they received funds from the group to take part in the protests named the "Revolution of the Poor." They also provided information on leaders of the marches.
Egypt imposed a big security clampdown in its cities on Friday, but mass demonstrations to protest against austerity measures failed to take place.
Riot police and armored vehicles filled the otherwise empty streets of central Cairo, but most people stayed at home.