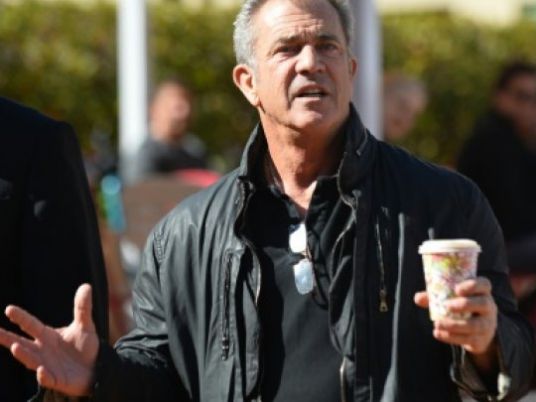 Police were investigating claims on Monday that controversial Hollywood star Mel Gibson allegedly shoved and verbally abused an Australian photographer during an angry altercation.
Kristi Miller, a news photographer with Sydney's Daily Telegraph, said she had taken two pictures of Gibson leaving a cinema in the city with Rosalind Ross, 24, on Sunday evening when the actor aggressively confronted her.
"I took two frames and then I ran to get in front of them," she told the newspaper.
"I turned around with my back to them and ran forward and the next thing I knew he had shoved me in the back from behind."
Miller described the actor as "out of control" as he charged after her, spitting in her face and calling her a "dog".
"I was just shocked that I was being pushed, shoved in the back," she claimed.
New South Wales police said they were investigating the incident but did not specify what, if any, charges were being pursued.
"Police were told a man became involved in an altercation with a photographer. He allegedly pushed the photographer," they said in statement to AFP.
"We would urge anyone who might have witnessed the incident and is yet to speak to police to come forward."
Gibson's management in the United States denied any physical contact between the star of "Braveheart" and "Lethal Weapon" and the photographer.
"There was no physical contact whatsoever with this photographer, who was harassing my client and his friend," the actor's representative, Alan Nierob, told the Telegraph in an email.
Miller alleged Gibson, 59 continued to lash out at her until he was led away by an apologetic Ross.
"I thought he was going to punch me in the face," Miller said, adding that Gibson was using offensive language.
The Oscar winner, who is in Australia to direct World War II drama "Hacksaw Ridge", has not been without controversy in recent years.
In a high-profile case, he was caught on tape in 2006 making an anti-Semitic rant at a US sheriff's deputy who had arrested him for drunken driving.