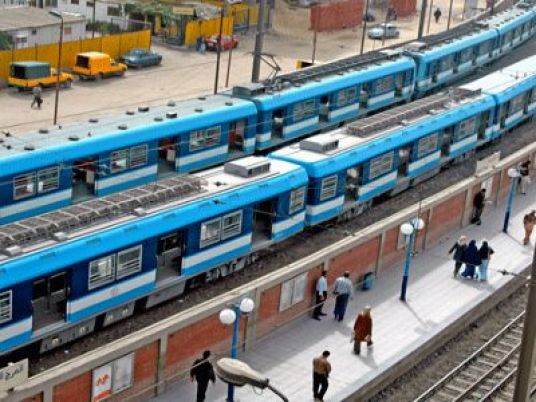 An underground metro train hit a platform inside a station in Cairo's Abbasiya neighbourhood on Sunday leaving the driver with injuries, a police official said.
The accident did not cause any deaths and the injured driver has been hospitalised, the director of the police's administration for transport told Aswat Masriya.
The spokesman for the metro authority said a statement on the incident will be issued shortly.
Egypt began constructing the metro in 1982, launching the transport system in 1987. Egypt's metro operates in Greater Cairo. It has recently been expanded and there are plans for further expansion.