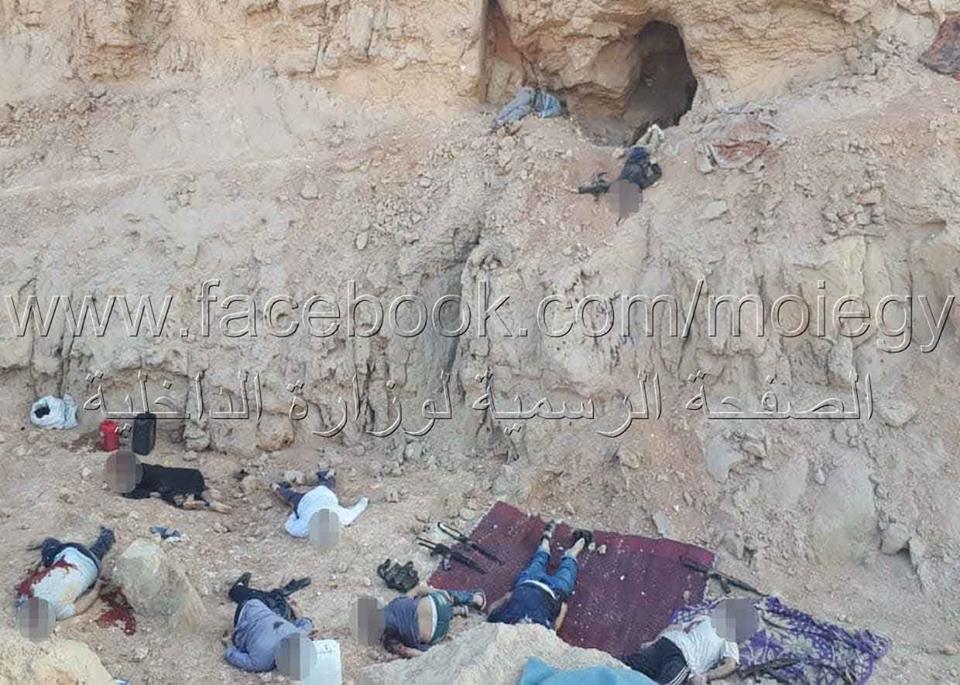 Egypt's Interior Ministry on Monday said that nine terrorists were killed in clashes with security forces in a rugged mountainous area near the Assiut-Sohag Western Desert Road near al-Ghanayem city in Upper Egypt's Assiut Governorate.
The ministry said in a statement that the National Security Agency received information of a group of terrorists in the mountain area, possessing various firearms, preparing explosive devices, and planning to move during the coming period to carry out a series of attacks targeting vital institutions.
The ministry added that it coordinated with the Supreme State Security Prosecution to raid a cave at dawn on Monday, and when the security forces started to siege the area, the terrorists opened fire at the forces.
The subsequent combing of the area resulted in the discovery of nine killed terrorist elements (being identified), six automatic guns and a number of bullets, two explosive devices, and some organizational papers. Legal action has been taken, and the Supreme State Security Prosecution took over the case for further investigations.
The statement said that the operation came as a continuation of the efforts of the ministry to face terrorist organizations and pursue fugitive terrorists seeking to carry out hostile operations in the country aimed at destabilizing internal security and stability.
Edited translations of Al-Masry Al-Youm