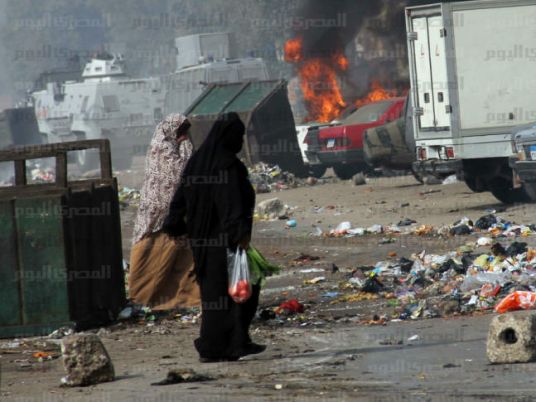 Clashes between Muslim Brotherhood supporters and security forces intensified at the Cairo district of Matariya with protesters numbers jumping in the hundreds, eyewitnesses told Egypt Independent as protests hit several regions of Egypt coinciding with the fourth anniversary of the 2011 uprising.
The Interior Ministry said in a statement onFacebook the encounters left one Central Security Forces officer killed and three other officers wounded.
Police forces shot tear gas and BB shots, with hit-and-runs, deaths and injuries reported among the protesters who ignited fireworks.
"Protesters set fire to car tires and blocked the district's main street," the witnesses told Egypt Independent, revealing that police helicopters have been hovering above the area.
On its website, the Muslim Brotherhood said "the coup's security forces are firing indiscriminately and hysterically at the revolutionaries." The group's statement counted 12 deaths among demonstrators.
Health Ministry sources has put the number of deaths in Cairo and other governorates at 11 so far, while the Egyptian Cabinet set the number at nine.