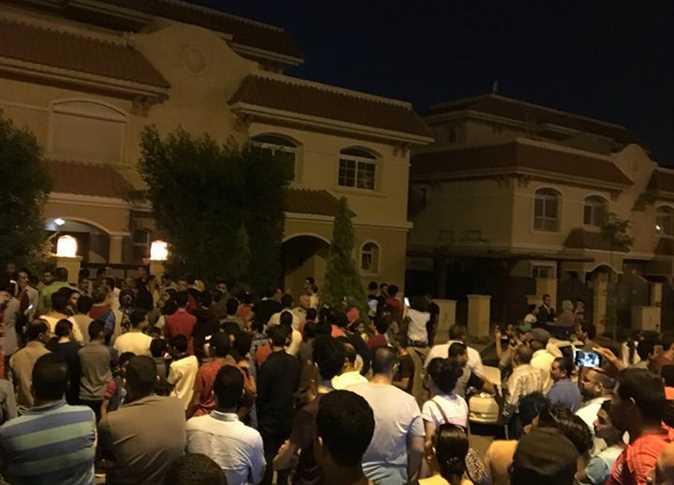 Cairo police dispersed hundreds of fans who gathered on Thursday evening outside football national team and Liverpool striker Mohamed Salah's house in New Cairo, said Major General Alaa Abdel Zaher, director of Cairo Civil Protection Department.
In a statement to Al-Masry Al-Youm, Abdel Zaher stressed that none of the crowd was arrested, adding that citizens gathered to show their love for Salah without committing any violations.
No vehicles belonging to the Civil Protection Department were used to disperse the crowd, he pointed out.
Social media users circulated photos and videos showing the crowd outside Salah's house and showing him while taking pictures with some of them.
Many criticized the incident, describing it as a breach of Salah's privacy, while others said it was a gesture of love and moral support for Salah after Egypt's loss in the World Cup 2018.
The fans started to flock to the area after a citizen, who saw Salah performing prayers at a mosque in New Cairo, followed him to his house and then published his address on social media. Citizens then started to flock gradually to the address.
Security personnel appeared in a video trying to control the situation after the numbers of the crowds increased.
Reactions and comments by social media users varied toward the incident.
"Mohamed Salah has the right to live comfortably at his house," Mostafa Mohamed wrote on Facebook.
"Okay, where is the problem?! This is a happy, not a sad thing. [It shows] that people's love for [Salah] is real…Maybe he will have to make some effort until he finds somewhere to live as a normal citizen. We are not talking about a normal player. He is a trend and someone who made all Egyptians happy. He is in everyone's heart," another user called Adel Alaa wrote.
The police have reportedly succeeded in transferring Salah and his family outside the house few hours after the crowd gathered.
Edited translation from Al-Masry Al-Youm