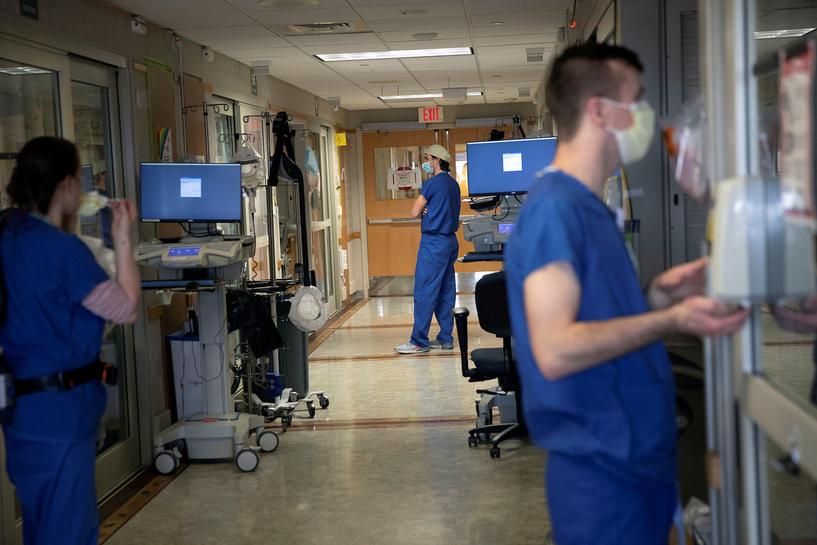 Egyptian police have arrested a male nurse in a private hospital in Giza Governorate for sexually abusing a woman admitted to the hospital.
Talbiyah Police Department received a complaint from a woman who said that she went to a private hospital to receive treatment for her shortness of breath, only to have been met with a male nurse who began touching her private areas.
After conducting investigations and hearing the statements of witnesses, police verified the claim and arrested the suspect.
A video clip went viral on social media on Friday showing an argument between the the family of the patient and hospital employees.  The patient's family accused the nurse working in the hospital of sexually harassing the woman while she was in intensive care.
The video sparked outrage and calls for the suspect to be apprehended.
A security arrested the 25-year-old nurse, who confessed to the incident as reported.
Police filed a case on the incident, and notified the Public Prosecution for further investigations.
On June 4, 2014, a new law was passed which criminalizes sexual harassment for the first time in modern Egyptian history. According to the law, verbal, physical, behavioral, phone and online sexual harassment attract a prison sentence of six months to five years, and up to LE50,000 in fines.
The Egyptian House of Representatives is currently discussing more tough penalties against crimes of molesting others and sexual harassment. It would include two years imprisonment at least and a fine of LE 100,000 at least.