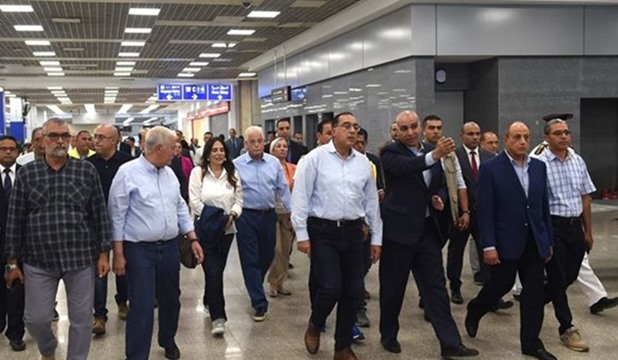 Prime Minister Mustafa Madbouli inspected Thursday 13/10/2022 the developments in setting up the green and blue zones in Sharm el Sheikh amid ongoing preparations for holding the 2022 global climate conference, COP27, in the iconic Red Sea resort city in November.
During his inspection tour of the city, Madbouli pointed out that the huge infrastructure and construction work being implemented here reflects the close coordination among the Egyptian authorities and the international bodies, a matter which proves that Egypt is capable of organizing and hosting such kind of major international events.
Madbouli was briefed by Environment Minister Yasmine Fouad, and Housing Minister Assem el Gazzar on the latest developments and the progress made in the green and blue zones, which will be the venue for the various activities of COP27.
The two sides discussed means of expanding the scope of cooperation as well as implementing a program for building the capabilities of the Egyptian universities in the field of heritage preservation along with several scientific specializations.