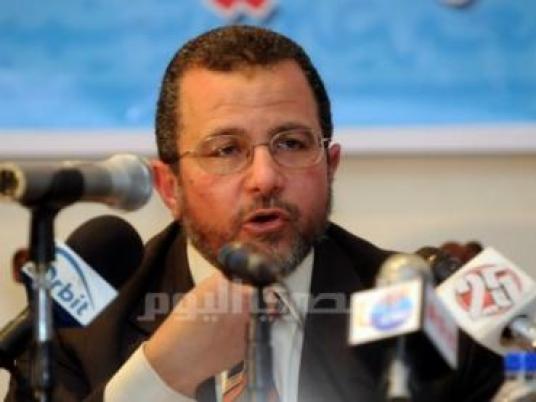 The Egyptian pound will improve its standing against the US dollar after being encouraged by political and economic stability over the coming period, Prime Minister Hesham Qandil said Tuesday.
The Egyptian currency had made a record drop earlier this week against the US dollar amid rising political turmoil, and as the Central Bank of Egypt adopted a new mechanism that seeks to maintain foreign reserves, which have also hit a record low.
"Soon, we will see the US dollar falling to the Egyptian pound," Qandil told reporters.
A dollar currently sells for LE6.37. The drop means the CBE has allowed the local currency to decrease by nearly 3 percent over the past two days, having spent more than half of foreign reserves to support the currency since a popular uprising deposed former president Hosni Mubarak two years ago.
"The Central Bank is, indeed, responsible for the exchange market, and the government does not intervene in its works. The deteriorating situation over the past period has helped stabilize the rate of exchange," the prime minister said.
Egypt's foreign reserves sagged by US448 billion in November to nearly 15 billion, in what the Central Bank described as a critical drop.