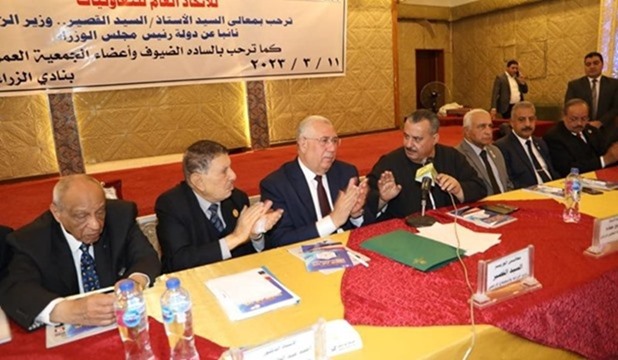 The General Federation for Cooperatives is working for directing and planning the activities of the cooperative sector's units in various sectors by playing its national economic, social, and cultural role, Minister of Agriculture and Land Reclamation al-Sayed al-Qusier said.
Addressing a meeting of the federation's general assembly on behalf of Prime Minister Mostafa Madbouli on Saturday, the minister added that the federation plays its role in line with the State's general plan, especially by planning and coordinating cooperative efforts to fulfill the goals of national economic and social plans.
Dating back to 1089, the Egyptian cooperative movement now includes over 18 million citizens within 12,000 popular democratic societies that embrace all segments of the Egyptian society, the minister said.
These entities are looking forward to playing a greater role in mega development projects under construction nationwide, the prime minister added.