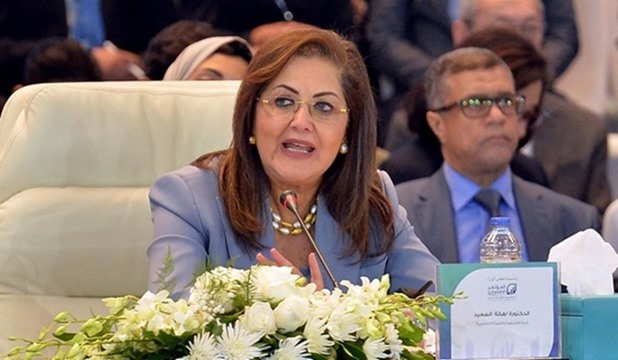 Planning and Economic Development Minister Hala al-Saeed underlined on Sunday the importance of fostering cooperation with international organizations and drawing on from their experiment in enhancing public spending efficiency in a way that runs in line with Egypt Vision 2030.
Saeed made the remarks during her participation in a three-day workshop organized by the UNICEF in cooperation with the Global Initiative for Financial Transparency (GIFT).
Representatives from Colombia, Brazil, Argentine and Mexico are taking part in the workshop.
Assistant Minister for Sustainable Development Plan Follow up, Gamil Helmi, said Egypt has a successful experiment in drawing up programs and performance plans that aim at improving priorities of public spending and improving quality of services offered to citizens.
He added that Egypt achieved big progress in following up and assessing development programs of different governmental bodies.
Participants lauded the Egyptian experiment in linking the goals of sustainable development with programs and performance budget.