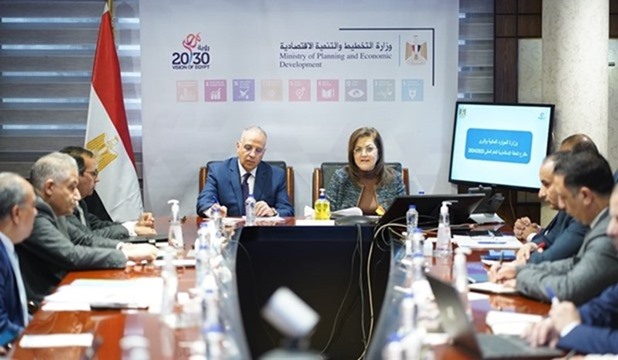 Minister of Planning and Economic Development Hala Saeed and Minister of Irrigation and Water Resources Hani Sewilam discussed Saturday the executive situation of an investment plan for the irrigation ministry for current Fiscal Year 2022/2023.
The two sides also tackled the ministry's action plan for next FY 2023/2024.
Saeed underscored the significance of the file of water and water security as an important UN goal for sustainable development that runs in tandem with Egypt Vision 2030 goals.
In turn, Sewilam said the Egyptian state is paying a greater attention to the water sector.