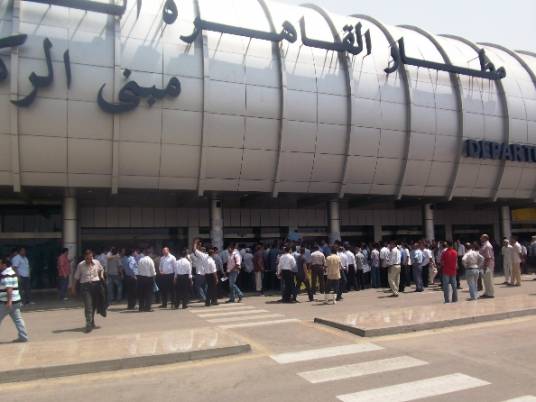 Cairo Airport sources announced on Wednesday morning that they inspected a plane that was bound for Hurghada and was suspected of carrying a bomb.
A passenger had reported that a bomb was planted on board the plane. Three passengers were detained for interrogation, according to the sources.
"Bomb squads inspected the plane using sniffer dogs and electronic equipment. The 95 passengers were scanned and their bags and belongings were inspected," said the sources.
No suspicious objects or explosive materials were detected.
Airport security detained an Egyptian passenger and his Czech wife, as well as another Egyptian passenger for interrogation. The man and his wife reported that they has seen the latter typing a message on his phone saying the plane would be bombed in the air.
Edited translation from Al-Masry Al-Youm