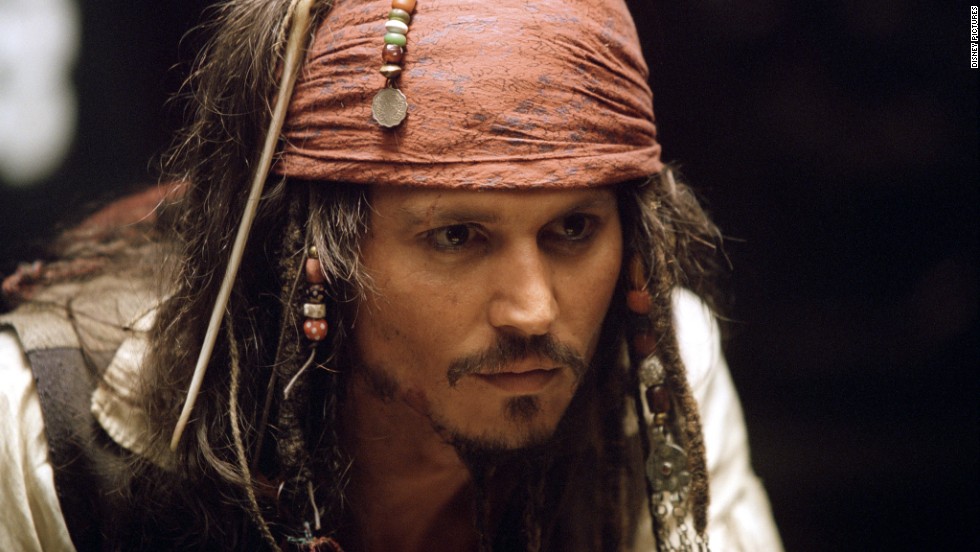 "Pirates of the Caribbean: Dead Men Tell No Tales" tries to turn back time, seeking to replicate the first 2003 film's chemistry. That attempt to swim against the tide doesn't entirely work, but at least delivers moments that fleetingly jolt this literally zombie-fied fifth installment to sporadic life.
Having started its cinematic journey adapting Disney's theme-park ride, the "Pirates" movies have essentially become little more than the movie equivalent of a roller-coaster. Good actors (often with international pedigrees) might come and go, but the films remain defined by their elaborate action pieces and Johnny Depp's perpetually drunk and disorderly buccaneer, Captain Jack Sparrow.
If Jack found fresh-faced company originally in the form of the characters played by Orlando Bloom and Keira Knightley, "Dead Men" comes full circle by bringing their grown son Henry (Brenton Thwaites) into the picture, determined to free his undead dad from his sentence aboard the Flying Dutchman. To do that, however, he needs to locate the Trident of Poseidon, a quest that requires Jack's help.
Adding brains to the mission is Carina (Kaya Scodelario), a young astronomer who naturally catches Henry's eye. Jack's motivation to join in, meanwhile, comes thanks to the long-dead Captain Salazar (Javier Bardem), who is hell-bent to secure revenge against Jack, leaving a trail of bodies in the wake of his ghostly ship and invincible crew.
The plot, frankly, is largely beside the point, with the trident serving roughly the same purpose as what Hitchcock called the MacGuffin — any priceless artifact to set the chase in motion. As for that action, it produces a few highlights, the best being a rescue from the gallows with a swiveling guillotine as part of the bargain; and the worst in a frantic sequence featuring a runaway bank. (No, really.)
By now, Depp's boozy, over-the-top shtick is awfully familiar, and any cynical (or reasonably informed) viewer might write off his continued participation as a signal of well-publicized off-screen money issues more than anything else.
One needn't be a pirate, after all, to embark on an enterprise strictly in the name of treasure.
As for the rest of the gang, Geoffrey Rush reprises his role as the ruthless Captain Barbossa, while Bardem does what he can through the filter of a digitally enhanced villain who bears a resemblance to Jacob Marley's ghost.
Six years have elapsed since the last entry in the series, the less-than-memorable "On Stranger Tides." Without giving too much away, the new movie closes on a note that actually would be a rather satisfying way to end the franchise after its extended vacation.
Those who stick through the credits, however, will encounter a scene designed to tease a potential next film. Assuming the box-office winds are favorable, that means these "Pirates" might not see much dry land if there are more moviegoers to plunder — or rather, willingly hand over their hard-earned loot.
"Pirates of the Caribbean: Dead Men Tell No Tales" premieres May 26 in the U.S. It's rated PG-13.