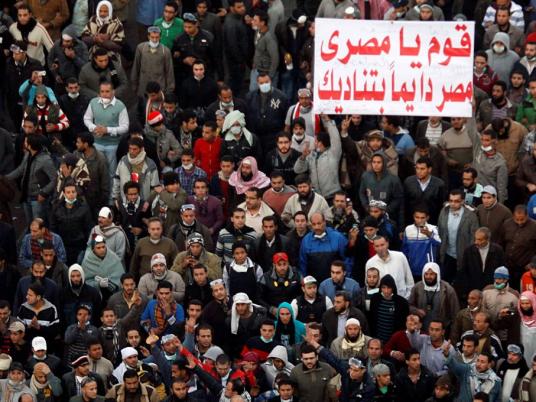 Roll up your sleeves for a fun-filled day that will get your adrenaline pumping.
The Breast Cancer Foundation of Egypt (BCFE) will hold its 6th "Pink Party", a fitness-fundraising event on Saturday April 18 at Zamalek's Marriott hotel.
The event aims to bring together women of different ages and walks of life to raise awareness on breast cancer, promote physical activity and generate funds for the underprivileged who are struggling with the disease.
According to BCFE statistics, breast cancer represents 29 percent of women's cancer cases in the world and 37.5 percent of women's cancer cases in Egypt.
Make sure to arrive early and enjoy the energetic and uplifting beats of "Best Day of My Life", a song by American indie rock band American Authors. The positive, uplifting message will urge you to groove to the music.
The party's schedule includes a handful of high energy Zumba workout sessions led by a diverse array of expert instructors.
Rock out and break a sweat for a good cause with the exhilarating latin rhythms sure to make you want to dance.
"Zumba is not only a great way to have fun, but also learning its steps helps you to burn calories easily and stay fit," Ghada Mostafa, BCFE media director, said.
"Fitness-themed events have proven to be a win-win approach that promotes a healthier, fitter community that is aware of the danger of breast cancer and help others as well."
During the event, a quick, interactive session will take place to educate participants about the disease and the importance of early-detection and how to do simple self-exams at home.
Additionally, two videos will be screened recounting the battles of inspiring women who were able to lead a normal life after courageously overcoming breast cancer. The two short videos aim to squash the frightening image of the disease and enhance a spirit of hope and optimism.
The party is bringing other intriguing choices of world music under one roof.
If you are not a Zumba fan, belly dancing will undoubtedly get you on your feet where you can sway around the hall as you listen to the charming, oriental music.
Bollywood dance is another activity you shouldn't miss. The enlivening moves of Indian dance will loosen your body up and release tension.
"Bollywood dance provides physical and mental refreshment as well as allows you to express yourself. The moves are based on body language and facial expressions depicting the lyrics of the songs," said Hagar Abo al-Anain, a dentist and fitness/dance instructor who will take part in the event.
"These Indian dance moves are employed as an art therapy technique that helps reconcile emotional conflicts, reduce stress and enhance self-confidence."
Finally, it is time to impress! Bring your best outfit as a costume contest will be held during the day. Feel free to dress up in whatever extravagent outfit you like, as there is no specific theme for the competition.
Doors open from 10:00 am to 2:00 pm. Tickets will be available at the door.
Visit the event's Facebook page for more details.