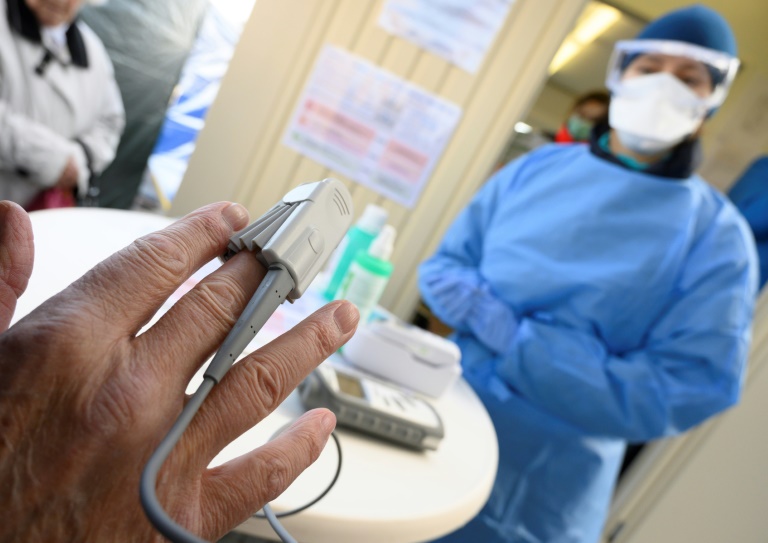 The Egyptian Medical Syndicate in Gharbiya Governorate announced Sunday the death of a diagnostic radiologist named Samar Abu-Zeid from the coronavirus.
The Medical Syndicate mourned the late doctor who passed away at the al-Minshawi General Hospital, which had been converted into an isolation hospital.
The doctor had displayed symptoms two weeks ago, and soon tested positive for COVID-19.
Abu-Zeid was isolated inside Minshawi General Hospital as her health condition deteriorated, and was then placed in the intensive care unit on a ventilator until her final moments.
The Egyptian Medical Syndicate also announced on Saturday the death of doctor Ahmed Abdel-Hadi, a surgery consultant in Alexandria.
The two deaths brought the number of victims among doctors since the start of the pandemic to 234 deaths.
Egypt's Health Ministry on Sunday confirmed 478 new coronavirus cases, bringing the country's total number up to 121,089, Ministry spokesperson Khaled Megahed announced.
The ministry announced 21 deaths on Sunday, bringing the country's total COVID-19-related deaths to 6,898 nationwide.
And 211 patients were discharged from quarantine at isolation hospitals, raising Egypt's fully-recovered cases up to 104,710.
Egypt's government imposed in March strict precautionary measures to limit the outbreak of coronavirus, which included setting curfews, banning large gatherings, and closing restaurants, theaters, and cinemas.
The measures also include a mask mandate that applies to mass transportation and any public indoor space.