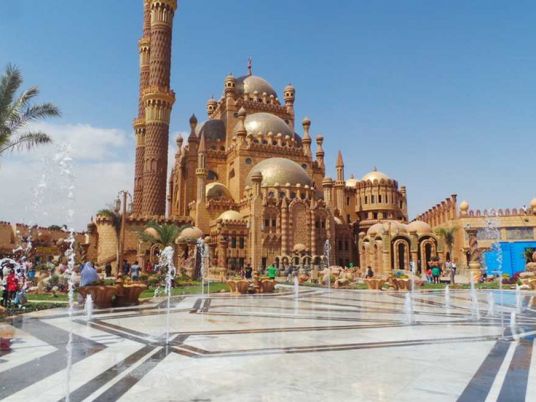 Egypt's Minister of Religious Endowments Mohamed Mokhtar inaugurated on Friday Al-Sahaba mosque in Sharm El Sheikh's old market area, an Ottoman-style architectural masterpiece.
Here are 10 facts you probably didn't know about it:
1. The mosque's foundation stone was laid in January 2011, but building work was suspended during the events of the revolution. Work resumed again later in April of the same year.
2. The mosque is designed by Egyptian architect Fouad Tawfik Hafez – for no pay.
3. The mosque is built on ruins back from the days of the Israeli occupation.
4. The total cost of the mosque is roughly 30 million Egyptian pounds. LE10 million of which were collected through donations; another LE10 million that Ibrahim Mehleb's government were in charge of collecting, while the rest of the buillding costs were handled by Egypt's armed forces engineering body.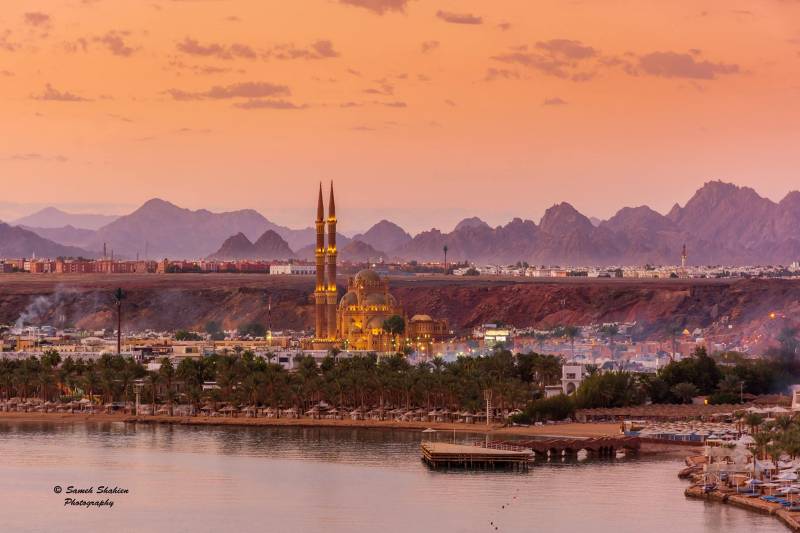 5. The finish-off phase of the mosque amounted to around LE15 million. President Abdel Fattah al-Sisi directed Mehleb's government at the time to cover its costs, as he was attending Egypt's economic conference at Sharm El Sheikh in 2015.
6. The mosque is built on an area of 3,000 squared meters, with two 76-meter-long minarets. The roof's mosque rises 36 meters high. It can accomodate around 3,000 visitors.
7. The mosque was inaugurated on Friday, March 24, with Grand Mufti, Shawky Allam, and the governor of South Sinai, Major General Khaled Fouda, in attendance at the opening.
8. The Sahaba mosque is now the second biggest in Sharm El Sheikh, following  the Al-Mostafa mosque.
9. The new Sahaba mosque will include a global Islamic cultural center, and a cultural religious library in various languages.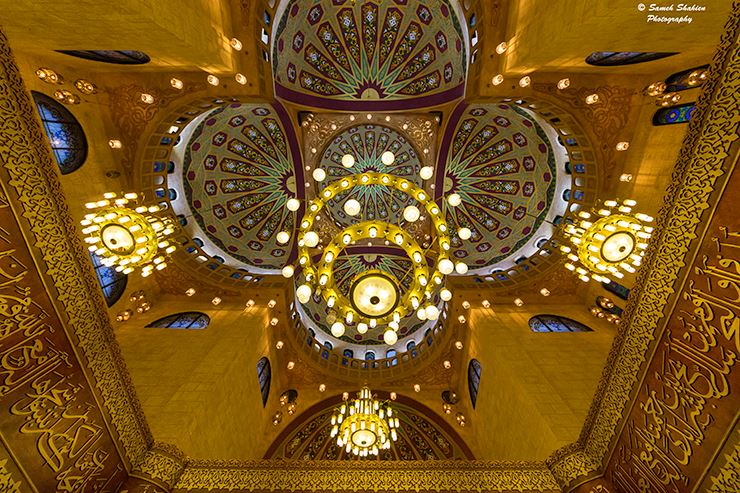 10.  Two Imams, fluent in English and French, will be in charge of the mosque, as well as the cultural center.
Photo Credits: Sameh Shahien Photography