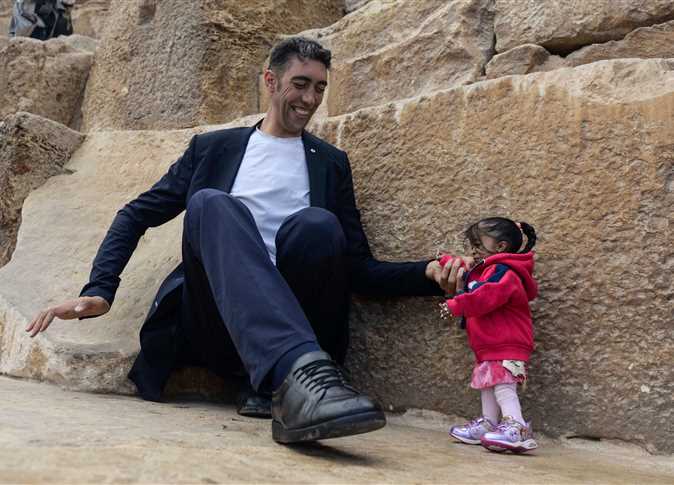 The great pyramids of Giza on Friday received the world's tallest man, Sultan Kosen and the world's smallest woman, Jyoti Amge.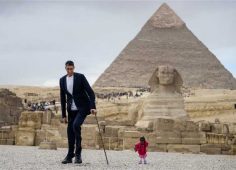 Sultan expressed happiness at being able to visit Egypt, pointing out that it is a golden opportunity to see the monuments of Egypt and the archaeological and historical areas which he has always wished to see.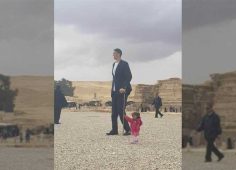 Sultan said that his visit to Egypt is the most distinguished among all the countries he has visited since his registration in the Guinness World Records.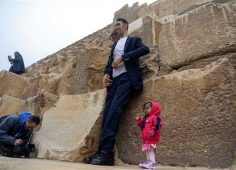 The world's smallest woman, the Indian Jyoti Amge, said she has been looking forward to visiting Egypt since her childhood, especially as it is a country with a long history and civilization that stretches back thousands of years, similar to Indian civilization. She said she dreamt of experiencing the charm of the great pyramids up close.