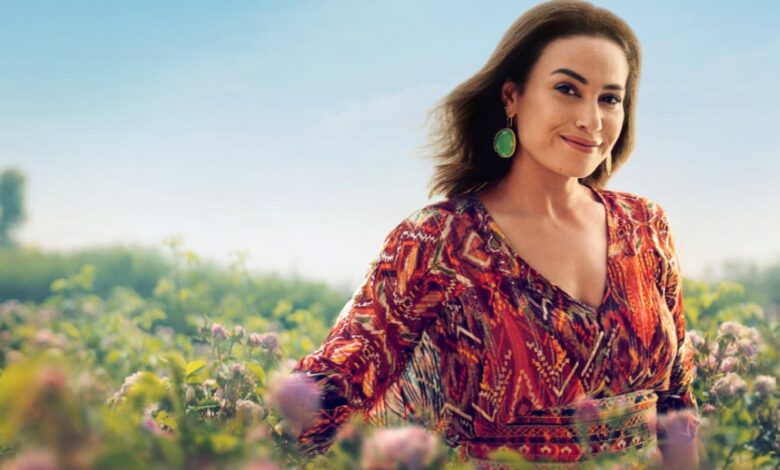 We first met Ola Abdel Sabour 13 years ago, when she graced our TV screens in a series about her search to find a man to get married to.
Ayza Atgawez (I Want to Get Married) starred Hend Sabry as Ola and was loosely based on Ola Abdel Hadi's same-titled book.
The series, executive produced by Sabry, aimed to push for gender equality in the Arab entertainment business on and off screen; produced by global streaming service Netflix, it would further promote one of the United Nations sustainable development goals.
By the end of Ayza Atgawez, Ola meets Hisham and they get married.
In present day, Ola and Hisham have two kids and are leading a seemingly content life together. However, to her surprise, during the opening minutes of the first episode Hisham asks Ola for a divorce.
Finding Ola is all about Ola after divorce and how she navigates her new life and responsibilities. Sawsan Badr makes a triumphant return as Ola's traditional mother Soheir. Hany Adel reprises his role as Hisham.
The show also adds a refreshing crop of new characters, all of whom feel fleshed out and three-dimensional. Most notable of which are Ola's pre-teen children, Nadia and Salim, and Nadia's best-friend Zeina who has been welcomed in by Ola's family since her mom died and her dad is busy with work.
Another fabulous addition to the cast is Ola's estranged friend Nesreen (Nada Moussa), who resurfaces in Ola's life and has a profound impact on it. Throughout its six-episode run, similarly to Ayza Atgawez, each episode features a notable guest star Ola comes across.
These guest spots lend to connect Finding Ola and Ayza Atgawez, as each episode in Ayza Atgawez featured a new prospective husband portrayed by famous, mostly Egyptian actors.
Of course, the show keeps its main gimmick, which is Ola having the ability to break the fourth wall – a unique trait which endeared audiences to the show, Ola's character and Sabry's performance many years ago, and it was the main factor that excited me from the very first episode.
Ola's journey of self-discovery is first hinted at in the opening title sequence of the show.
The stylized intro showcases how Ola's interests are ever-shifting. This not only goes to show that she has no personal interests, but also that along the years she has lost her own self in the mix of her family life.
Life after 'happily ever after'
Ola's reaction to Hisham wanting a divorce is highly relatable for many women.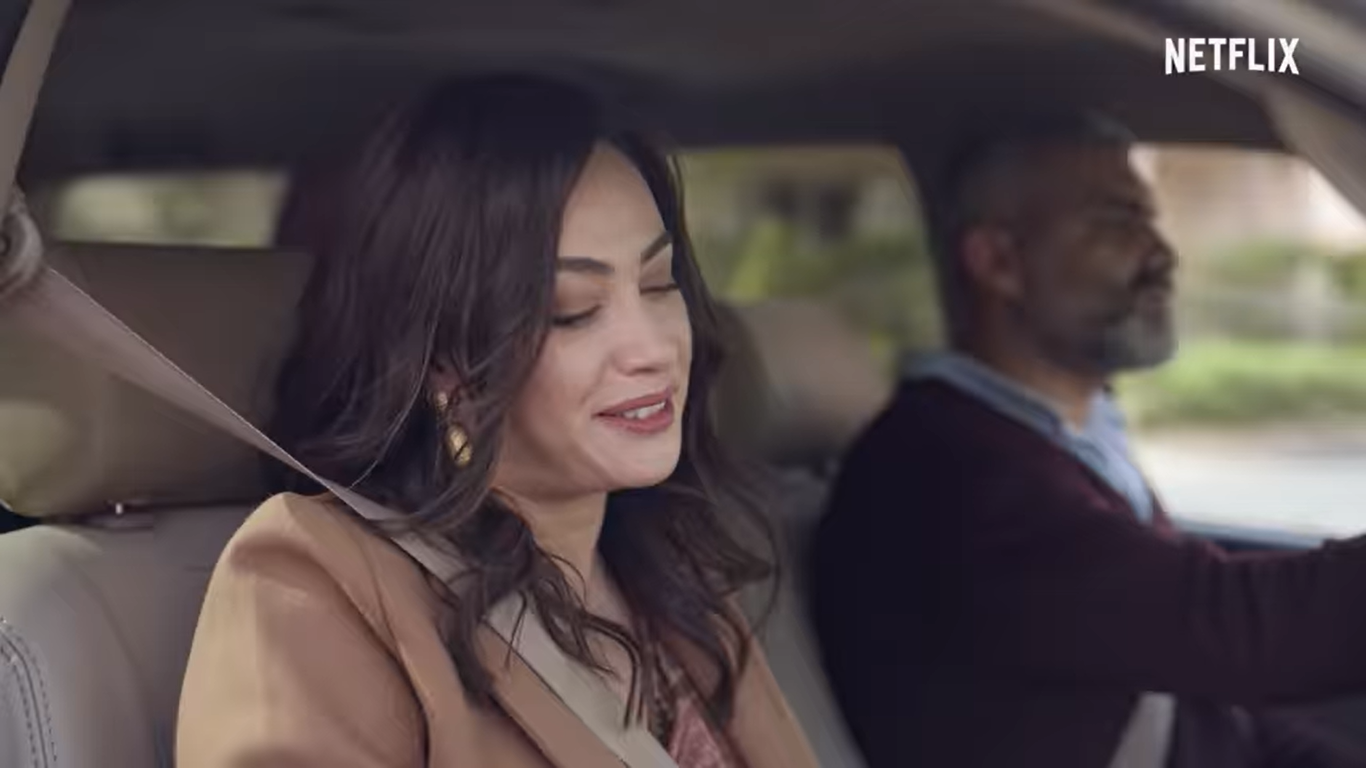 He claims that he is unhappy and has been for a long time, to which Ola claims that no one is ever truly happy.
For about a week or so Ola is extremely depressed and can hardly function for the sake of her children. She stumbles upon an old friend's profile on social media and decides to reach. Nesreen was Ola's friend for a long time, up until Hisham decided that she wasn't a good influence on Ola. The two rekindle their friendship and go out for a night of fun. This is where we are first introduced to the returning theme of notable guest stars.
Television and movie icons Youssra and Shereen Reda make an appearance as two single ladies who convince Ola that the single-life isn't as horrifying or daunting as she might believe.
We get to feel Ola's emotions firsthand because she can directly communicate her feelings on a situation.
Sabry's acting skills are never more apparent than when her character says something and turns to the audience to say the exact opposite. She found an ease when slipping back into the character of Ola, as she personally believes it is the easiest character for her to relate to.
The actress is known to have an undeniable chemistry with almost anyone she shares a screen with. This becomes apparent when Ola meets four different men with which she shared an instant connection. Her chemistry with Badr, however, is the heart of the show.
Tackling serious topics, with heart
Generational trauma is one of the biggest themes of the series.
Ola's mom Soheir was raised to persist in life. Like many Egyptian women she was never encouraged to say what was on her mind and what she felt. So, when Ola starts gaining the courage to share her feelings it causes a rift between them that at point seemed irreparable. Unlike her relationship with her mother, her relationship with her twelve-year-old daughter is honest and based on a mutual friendship. The show brilliantly highlights the ideologies of three different generations of women in Ola and her mother and daughter.
Their family friend Zeina is a hilarious addition of a stereotype often seen in Egypt, where a girl is a surrogate daughter of her friend's family. The show is a refreshing take on Egyptian women and how they treat each other.
Another important theme is the double standards placed on men and women in Egyptian society.
Hisham is first to announce his single status on social media. He is congratulated on his divorce as if he had been released from prison. A few weeks later he starts dating a much younger girl. His daughter and her friend turn out to be fans of the younger girl because she is a famous social media influencer.
Having moved out of the family home, he was technically free to do as he pleased, much to the dismay of his daughter.
A couple episodes later, Ola having met a new friend, is invited out to a party for her birthday. None other than Hisham and his young girlfriend are there.
When the kids are taken to a police station after their Uber driver is caught with drugs, Hisham blames it all on Ola. He believes he is allowed to have his own privileges, but his ex-wife is not entitled to the same.
The show manages to tackle topics rarely covered in Egyptian media. Toxic masculinity has long been the downfall of Egyptian men. One episode sees some characters at getaway camp for fathers and their children to connect and bond.
The episode served as the show's peak in storytelling and was heartwarming to watch.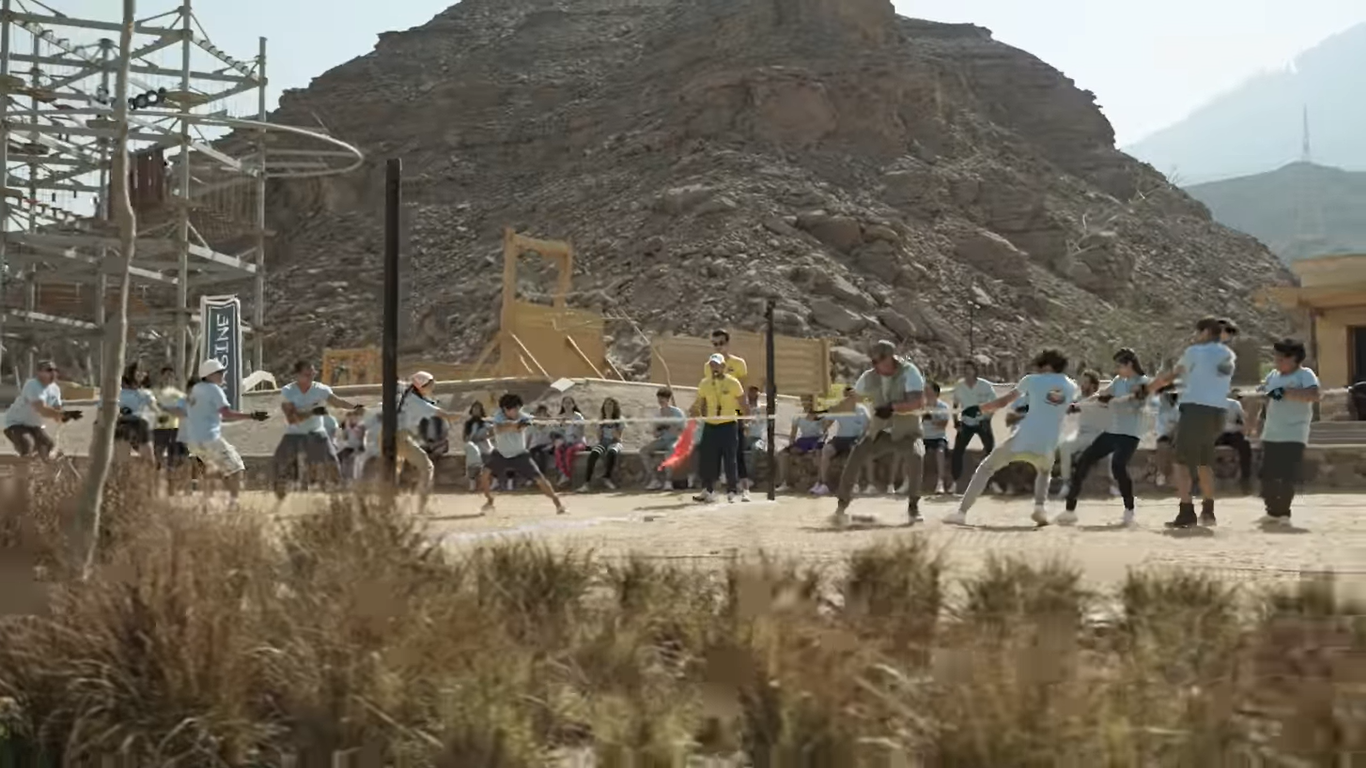 A modern sense of humor
The humor this time around feels different to the humor in Ayza Atgawez. No longer is the script trying to make fun of Egyptian stereotypes, it rather attempts to poke fun at situation everyone can find themselves in.
For instance, when Ola meets up with Hisham and his new girlfriend to discuss telling their children about the new relationships, Ola fantasizes about beating up the younger woman. It is a very successful comedy trope that is rarely seen in Egyptian comedies.
Hadi al-Bagoury directs all six episodes, which helps give the show a sense of cohesion and unity.
The direction of the show is heavily inspired by other Netflix comedies, a confusing and exciting new direction. In addition, Ola and Hisham's families rise in social standards felt a bit inexplicable, given that their social class was apparently different in the prequel.
Still, such changes in social class are quite normal in Egyptian society and weren't that drastic.
Ola's journey throughout the six episodes felt believable, if not a little rushed, given the smaller number of episodes the show was given. The last episode sees Ola at a crossroads in her life – and for the first time in a long time, the choice is up to her and her alone.
The need for stories about women, by women, for women
Ola is a fine example of a divorced woman in that particular social class, who after dedicating her life to her children finds herself lost in the shuffle.
The depiction of the relationship between Ola and her mother is a stark contrast to Ola's relationship with her daughter.
Instead of lording over her, Ola aims to befriend her – the reality in many Egyptian households, nowadays. Egyptian women need more stories to be told. They are more than just angry wives and crazy girlfriends.
There is a huge gap in telling stories about women made by women.
Finding Ola is an incredible first step in the right direction and with a second season confirmed to drop in the next year, many more stories are sure to follow.
Image credit: Finding Ola Facebook page and Netflix trailer footage