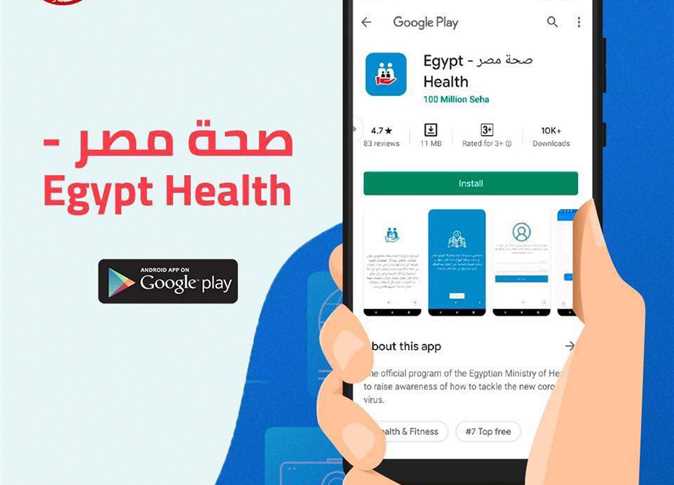 Egypt Health is the latest application launched by the Egyptian Health and Population Ministry to follow up on coronavirus infections. In this report, we guide you through how it works, and how it helps you diagnose your illness in case of suspected infection with the virus.
1.You can download the application for both iPhone and Android mobile phones. The app takes up less than 10 MB of space, and can work offline. However, in order to receive the latest information and data, the app should be kept updated.
2. For initial use, the application requires the user to download the app's content, including all available inquiries and instructions, which are constantly updated by the Health Ministry.
3. The application requires you to sign up using your phone number, even if you participated in the "100 million healthy lives" campaign, which was launched earlier by the Health Ministry.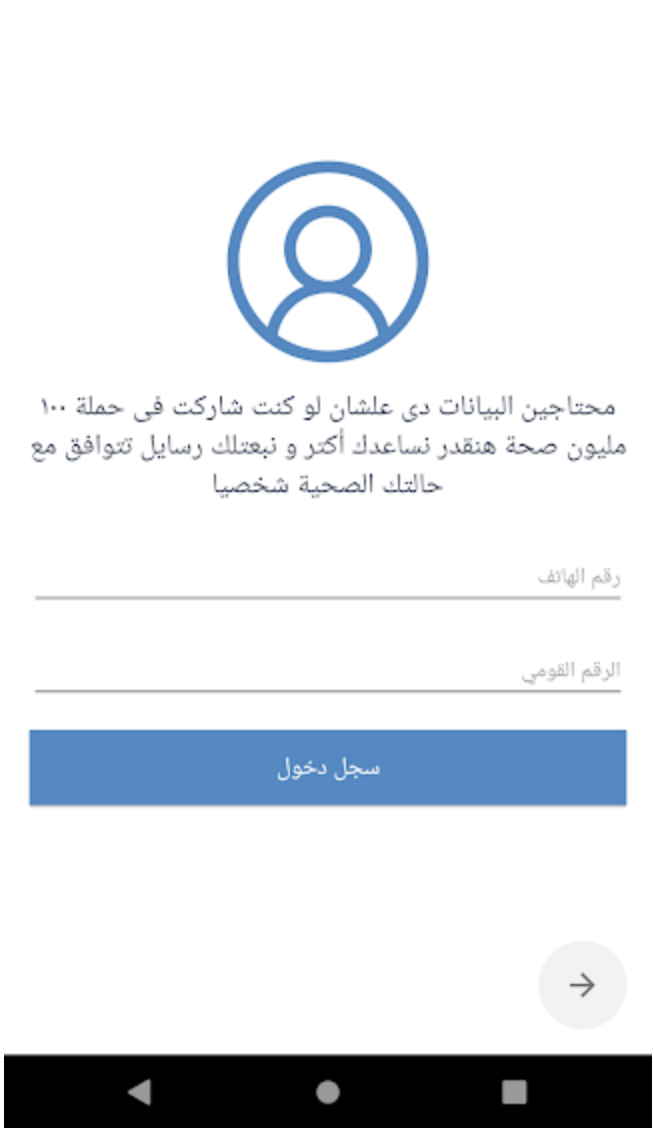 4. Any person can report a suspected case of coronavirus by entering the information requested by the application. Your answers will determine the state of the case, after which the app will suggest appropriate measures.
5. The application also sends alerts when a user is approaching an area that contains a large number of coronavirus infections, in order to help the user take preventive precautions and avoid infection. Activating this feature requires the user to allow the program to track their location and to activate location services on their mobile phone.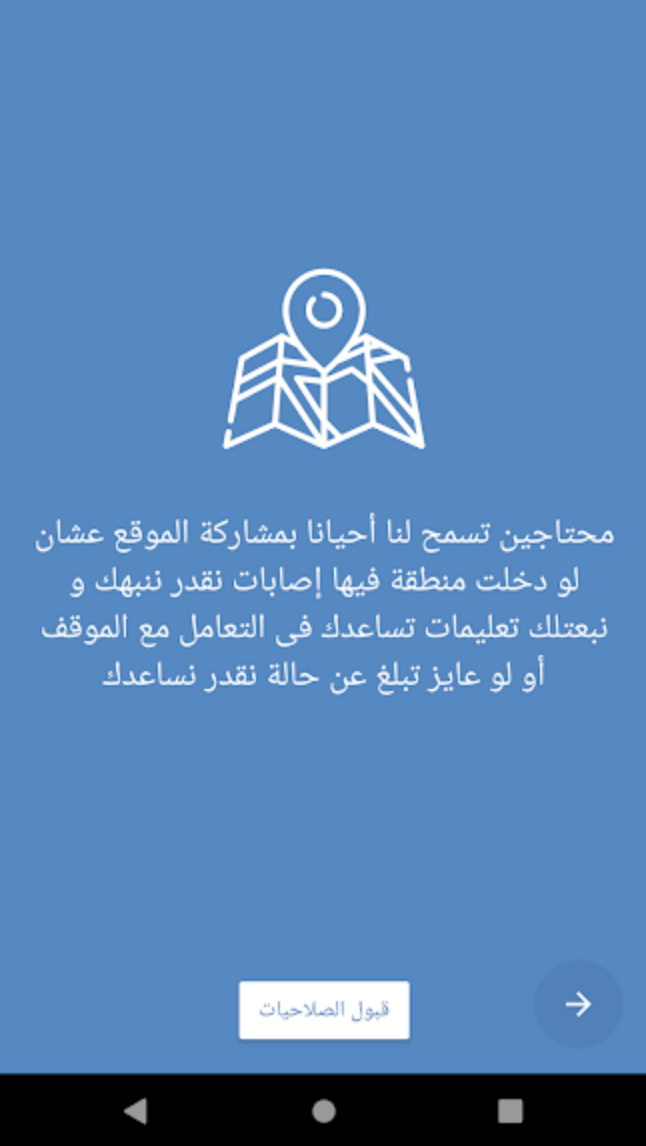 6. The app also includes a variety of comprehensive articles about prevention methods, and about bad habits that can cause virus transmission.
7. The app includes tips on how to boost your immune system, as well as the latest information about the virus and how to fight it.
8. Users can communicate with the Egyptian Ministry of Health through WhatsApp, as the program allows the user to transfer directly to the ministry's WhatsApp number.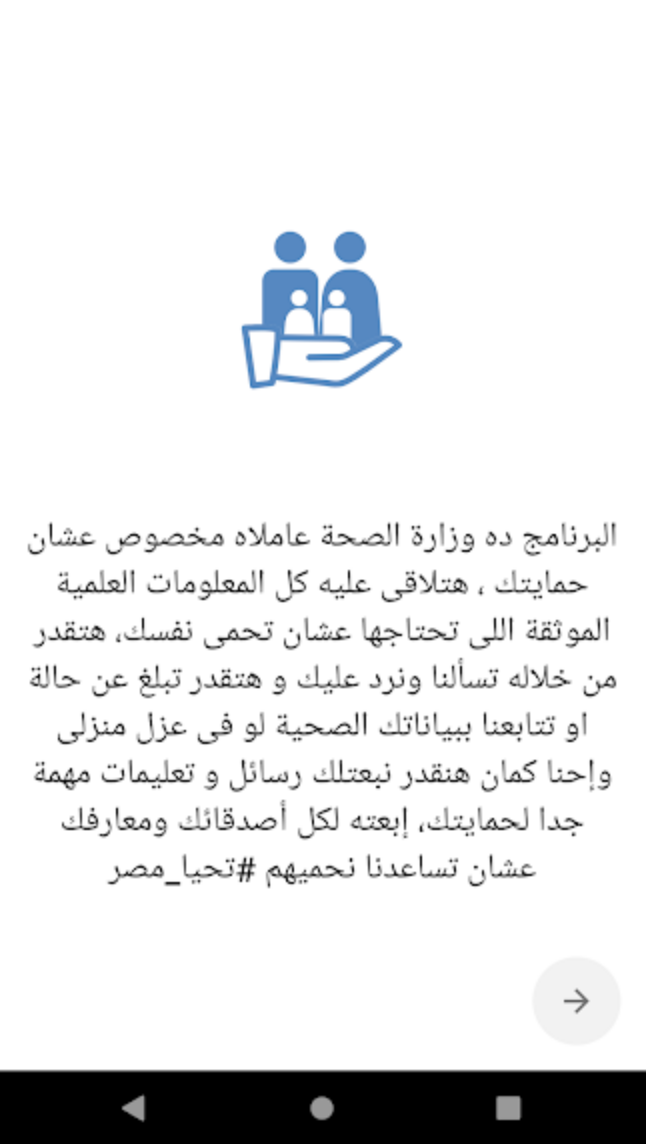 9. The application displays the phone numbers and links for all means of communication with the Ministry of Health and Population.
10. The application also includes frequently asked questions.
11. The application includes a section called "important telephone numbers," which contains the most important numbers for contacting the Ministry of Health.
12. The application is updated with a list of public and central hospitals, as well as information on how to reach the nearest hospital to your location.
13. Follow-up for patients in self-isolation has been added to the application, so as to update patients on their condition.
14. All user data is encrypted and secured, and is subject to privacy protection terms.
15. The app includes guidelines for people in direct contact with positive cases of coronavirus, as well as home isolation guidelines.
16. The application also provides statistics that are updated on a daily basis, as well as other developments in the epidemiological situation of the coronavirus in Egypt.
17. You can download the application from the following links:
Edited translation from Al-Masry Al-Youm