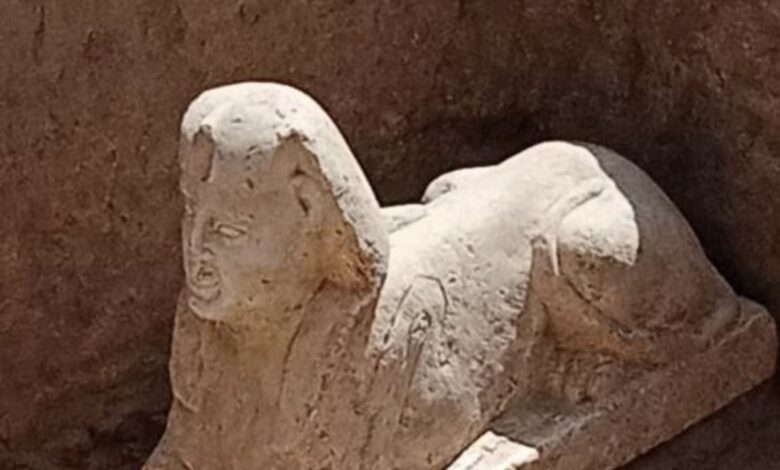 The Egyptian archaeological mission from Ain Shams University revealed a treasure trove of archaeological finds, including a smiling Sphinx, a bilingual royal plaque, and the remains of Roman Emperor Claudius' cabin next to Dendera Temple, the Supreme Council of Antiquities announced Monday.
The head of the mission, Mamdouh al-Damaty, former minister of antiquities and professor of archeology at Ain Shams University, said that the remains of discovered cabin are a platform consisting of two levels with sloping foundations and floors, inside which a water-storage basin made of red bricks covered with mortar with stairs was found.
It can be dated to the Byzantine age, according to the pottery discovered at the site, he noted.
Damaty added that during the cleaning of the basin, a sphinx-shaped limestone statue was found representing one of the Roman emperors, wearing the headdress known as the Nemes, with a bridge over his forehead.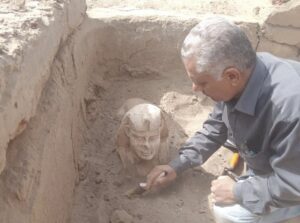 He said that the initial examination of the face of the statue indicates that it is likely to be of Emperor Claudius.
Damaty described the statue as wonderfully beautiful. Its face is characterized by royal features depicted accurately, and a slight smile appears on its lips with dimples on both ends, and the remains of yellow and red colors appear on its face.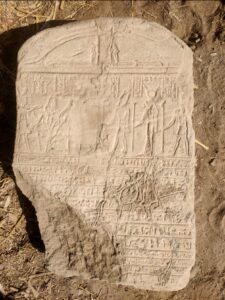 On the stone floor below the statue an inscription in hieroglyphics and demotic script was found dating from the Roman era.
Dendera Temple captures the world
Back in January, Renowned Egyptologist Zahi Hawass said that Elon Musk praised the Dendera Temple and the ancient Egyptian civilization, adding that this matter is very important for Egyptian tourism.
During a phone interview with TV host Amr Adib on his show "al-Hekaya" (The Story), on MBC Masr channel, Hawass said that the video, which Elon Musk posted on Twitter, is considered a huge promotion for Egyptian Tourism.
He pointed out that this video achieved millions of views on Twitter. Hawass emphasized that the ancient Egyptians are great, and the Dendera Temple has many beautiful things that carry great creativity.