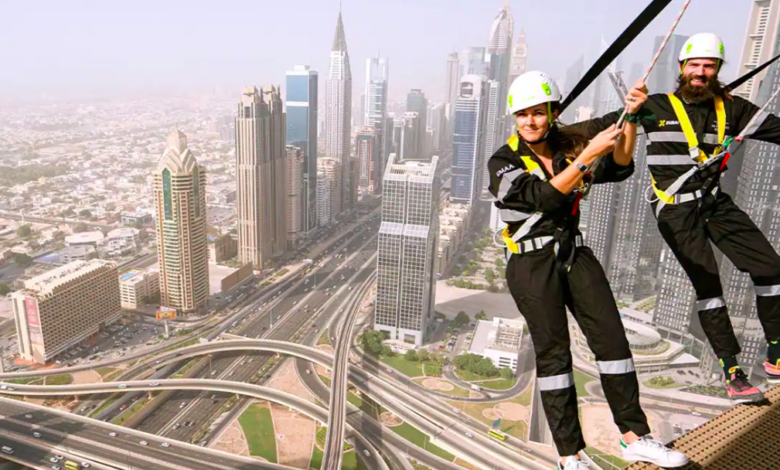 Roll up your sleeves for an exhilarating experience of a lifetime above the clouds as the Sky Views Dubai offers a three-in-one attraction for the sensation seekers in November. 
The journey kicks off with a ride in the panoramic glass elevator that goes straight up to the 53rd floor of the Address Sky View hotel.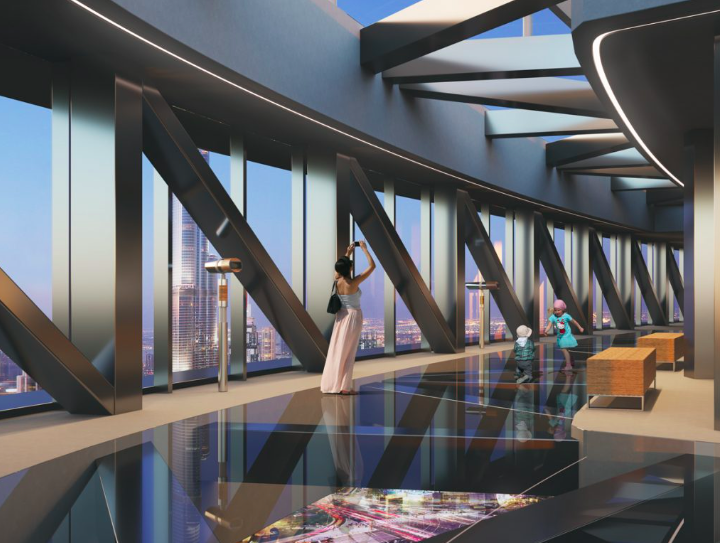 Upon arrival, you can wander on the thrilling glass walkway with a picturesque view of Dubai, offering spots for stunning photographs. The Sky Views Observatory stretches 46 meters long, connecting the twin-towered of the luxurious hotel.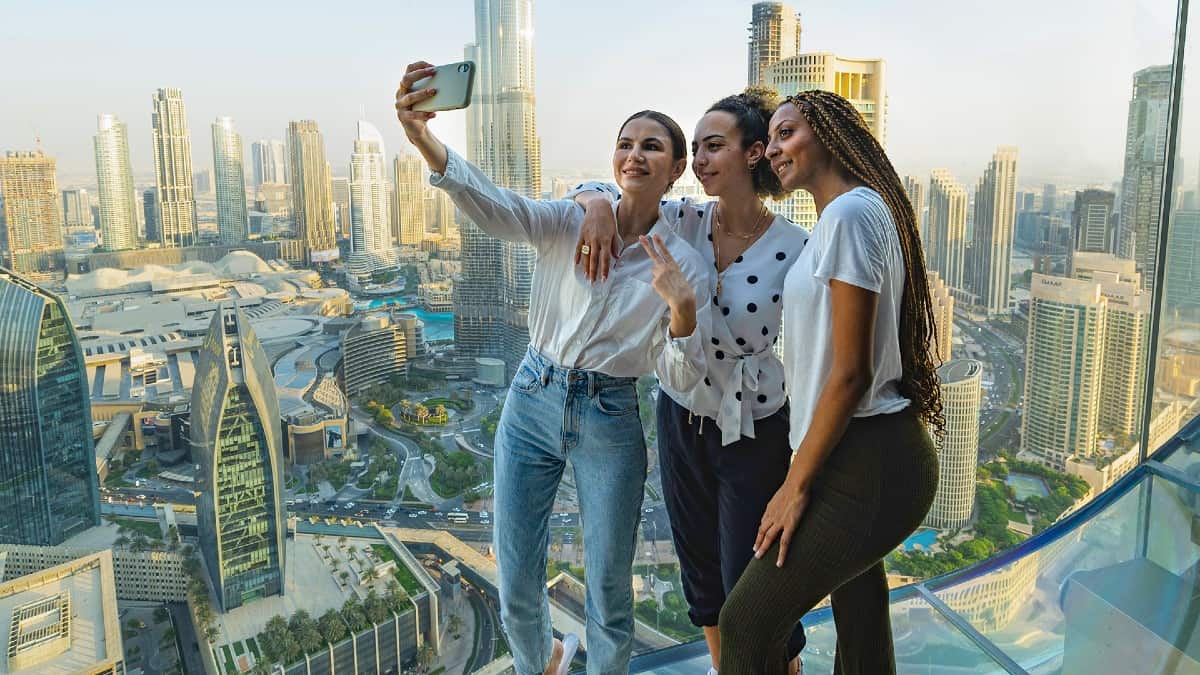 Located at a height of 219.5 meters, visitors can also slide down from level 53 to level 52, getting a great adrenaline rush in a blink of an eye. What goes beyond the usual extent is the structure of the Sky Views Glass Slide. It is made out of 360-degree glass panels (sides and bottom) allowing sliders to catch a quick glimpse of the outside world through it to add to the adventure of going down the thrilling ride.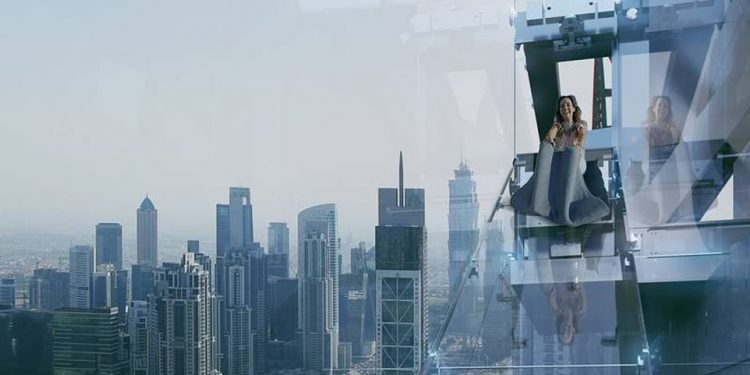 The fun-loaded experience does not stop there. 
The attraction has literally opened the doors for the brave-hearted to experience the city from new heights out into thin air. It offers unparalleled scenery of the city skyline overviewing Burj Khalifa, Downtown Dubai, and Sheikh Zayed Road.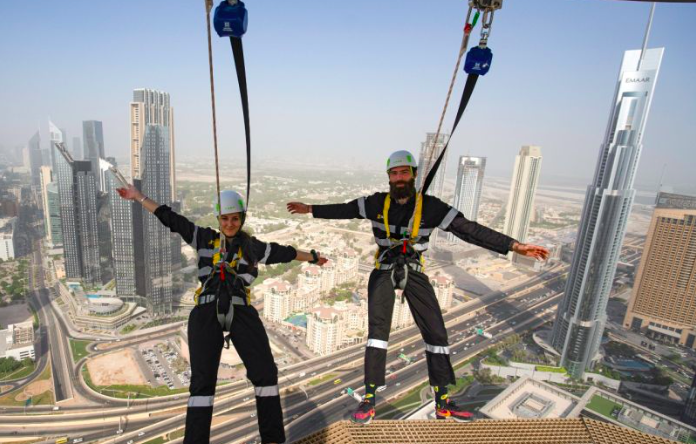 As its name implies, the Sky Views Edge Walk allows visitors to step out onto the outdoor viewing area along the ledge of the 53rd floor. As if that is not enough, you can also amble and have photos with your family or friends by a professional photographer who will capture the unforgettable moment for you.
All ages are allowed to experience the three activities in perfect safety under the supervision of well-trained guides and mandatory protective equipment use.   
All photo credits: Emaar.