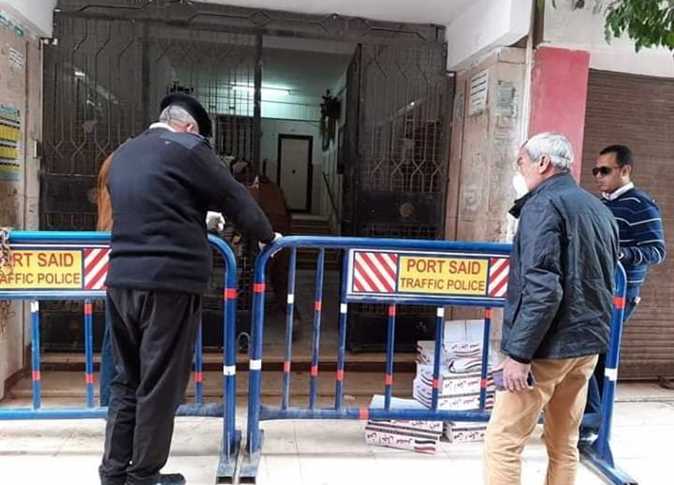 Joint committees from the police, Health Directorate and Social Solidarity Directorate in Port Said quarantined eight residential buildings, where at least one person in each building was found to be infected with the coronavirus.

The infected were transferred to quarantine hospital.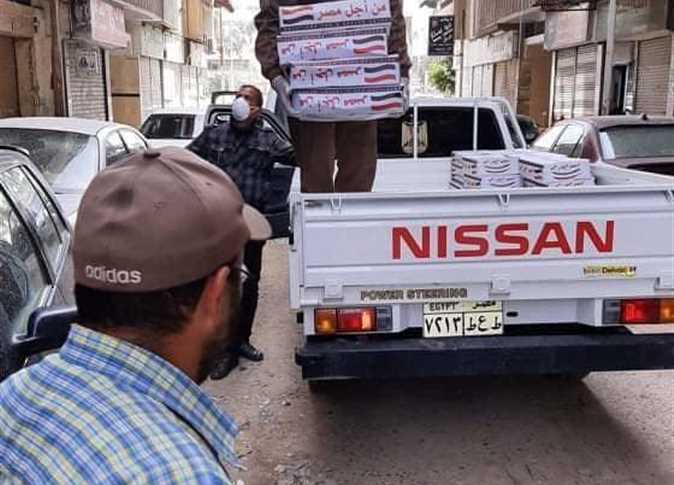 Eight families live in the eight buildings.

These buildings were closed using iron barriers, as security personnel were placed at the entrances to stop unauthorized entry and exit.
A banner announcing the quarantine was then placed on the buildings, alongside the telephone numbers of neighborhood officials for residents to use.
On Tuesday morning, vehicles transported food boxes from the Social Solidarity Directorate to each family.
Major General Ahmed Qassem, the head of Dawahy district, said warm lunch meals are to be prepared on a daily basis for the quarantined while food boxes with beef and poultry will be provided to each family, until the coronavirus tests are finalized.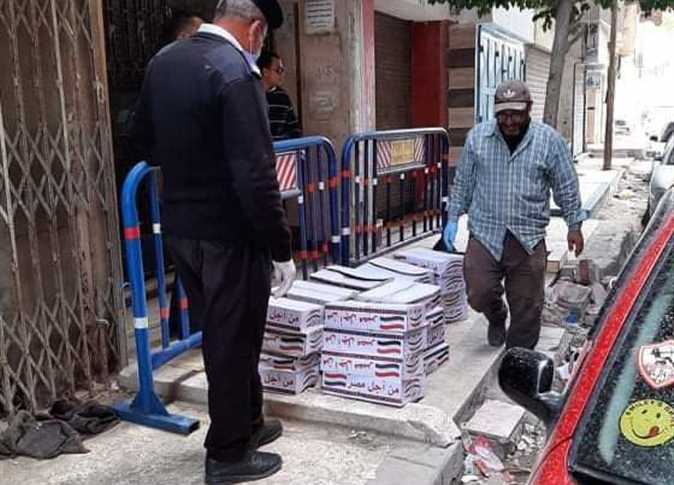 Egypt on Monday confirmed one additional death and 47 new coronavirus cases, bringing the country's number of confirmed total cases so far to 656.
Forty-one people have died from the virus in Egypt.
The most recent death announced Monday is a 44-year-old Egyptian woman from Cairo who died upon arrival to the hospital, Health Ministry Spokesperson Khaled Megahed said.
These newly infected cases are all Egyptian nationals who returned from abroad or were in contact with previously confirmed cases in Egypt, Megahed said, adding that the total number of fully-recovered cases rose to 150 on Monday, all of whom have been discharged from isolation hospitals.
Eighteen cases left quarantine on Monday, including two foreigners.
On March 24, Prime Minister Mostafa Madbouly imposed a two-week nationwide curfew from seven pm until six am beginning on Wednesday and extended school closures an additional two weeks to fight the spread of coronavirus.