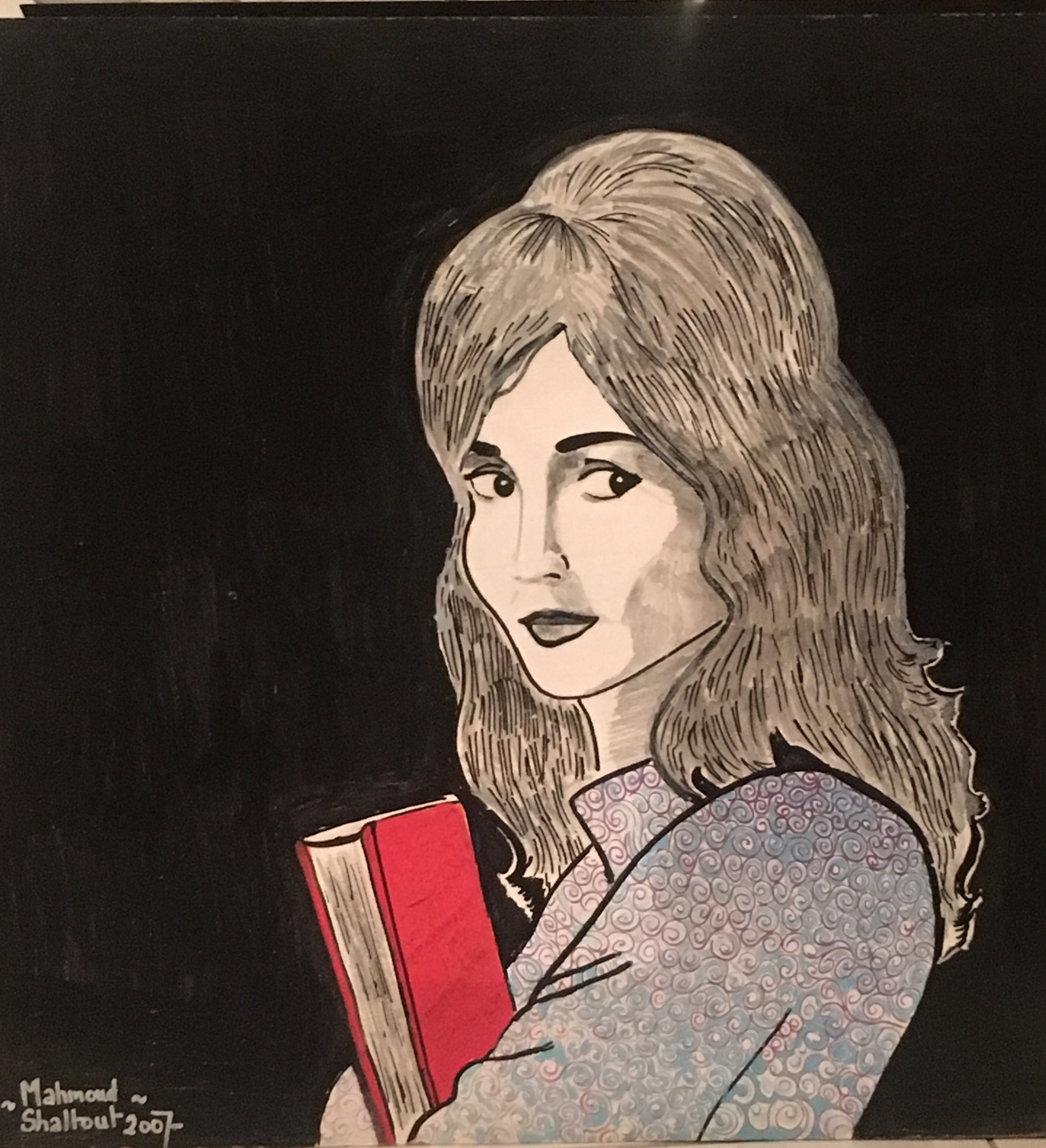 With the deterioration of once-iconic cultural sites in Egypt, and generational gaps which hinder a younger appreciation of what can be considered 'dated' forms of entertainment, one man, motivated simply by his love for 20th century Egyptian cinema, sought to promote appreciation for Egypt's cultural history.
While maintaining his job as a Public Health and Science assistant professor at the American University in Cairo, 33-year-old Mahmoud Shaltout juggles an alternative career as a comic artist. Under his artist name of Mac Toot, Shaltout's work has featured in publications including 'The Caravan' and 'Cairo Gossip'.
The inspirations for much of Mac Toot's works are indicative of his passions and appreciations. "I am a lover and collector of old Egyptian cinema," he says. Be it depictions of iconic Egyptian actress Shadia, or other stars over the years, "they feature heavily in my artwork, or serve as inspirations for my own comic style. I am particularly influenced by sixties culture," he told Egypt Independent.
Having lived most of his life abroad, away from his home country, scenes from films helped him locate and memorize certain places.
"I always wanted to document some of the places that these films were shot in. I have a good eye for spotting places and locations, and I love architecture so it's easy for me to pinpoint where a movie was shot."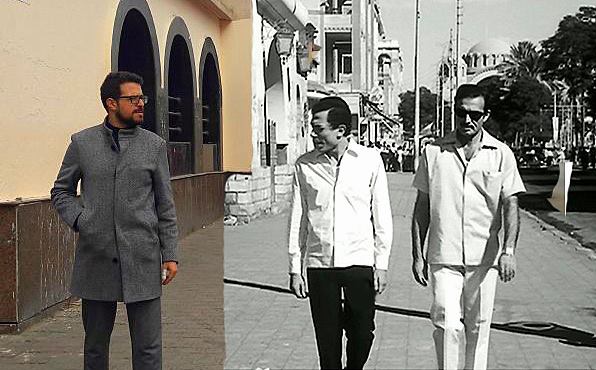 Shaltout's first encounter with 20th century Egyptian cinema as an artist took place by luck. After spotting an impressive staircase while visiting the Cairo Institute of Liberal Arts and Sciences (CILAS), he realized it was the exact same setting in a scene in 'Al Less Wal Kilab' (The Thief and the Dogs), a Shukry Sarhan classic. He photographed the spot and edited Sarhan's frame from the scene into the photograph, generating rave reviews for his work.
While old-school cinema and cultural heritage seem to be the driving force behind Shaltout's style of art, he is also concerned – and motivated – by the lack of attention paid to once-prestigious and iconic architectural sites.
Shaltout has created the two hashtags #cairofilmed, and #cairothenandnow to showcase his project.
"I'm trying to promote a sense of appreciation of our architectural heritage and our recent history. It really pains me to see a lot of beautiful and significant buildings torn down for a quick buck," he said, dismayed by the apparent disregard from site developers and everyday people for cultural heritage in the country.
Shaltout seeks to expand the project further. He will soon be posting more photos on his Mac Toot Facebook page.
Another project Shaltout has been working on, also driven by his deep appreciation for Egyptian cinema, involves recreating posters of iconic black and white movies, starring female actresses like Shadia, Lobna Abdel Aziz, and Laila Mourad.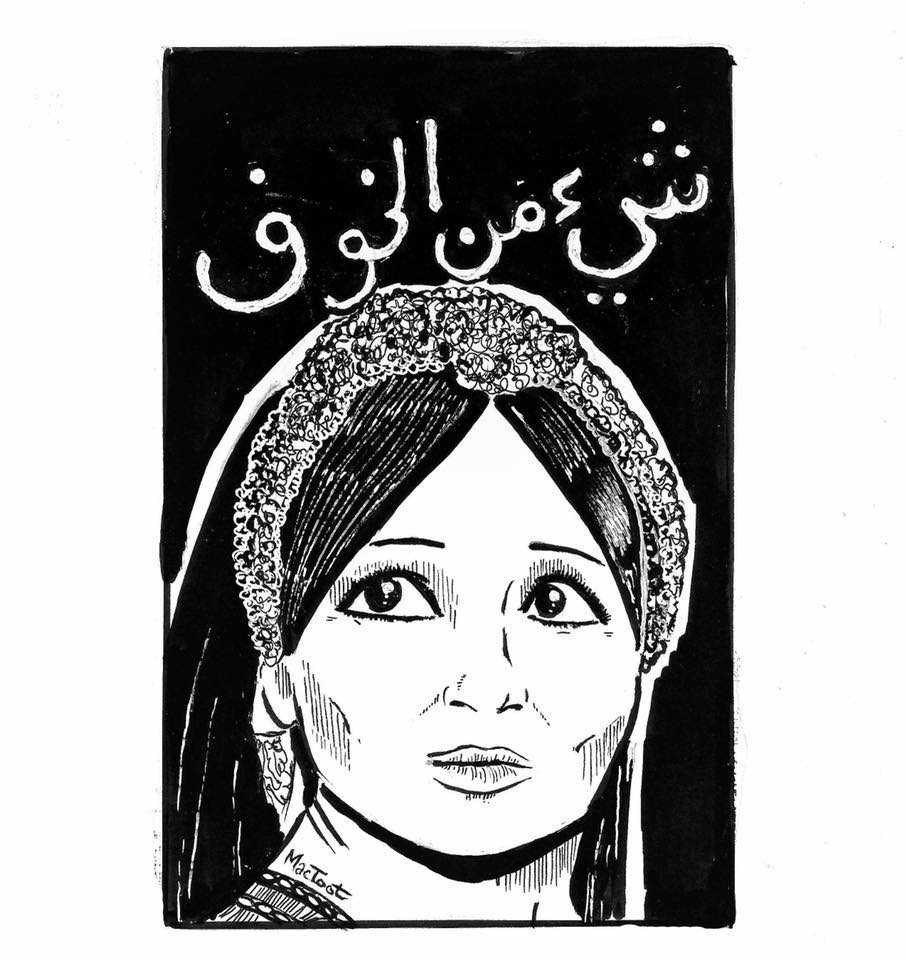 "These movie posters have rarely been re-interpreted since their original release dates. I redraw them because I'd like to re-envision them as noir [or] comic covers [and] posters," Shaltout said.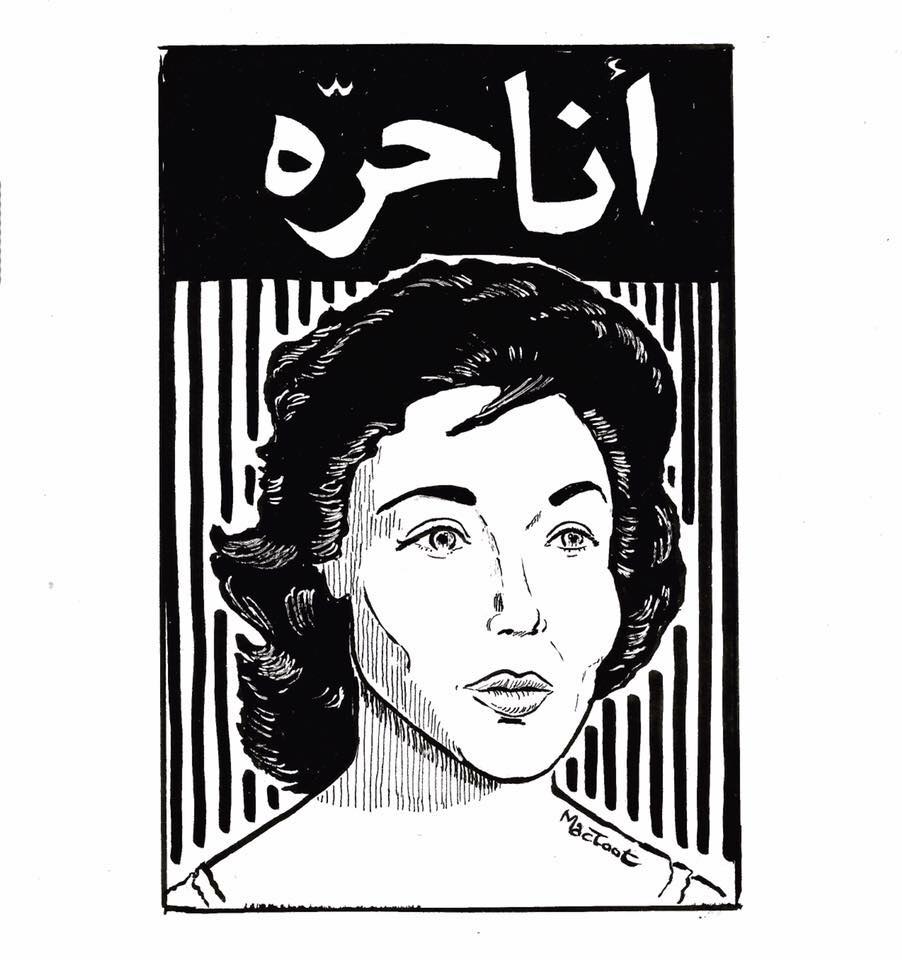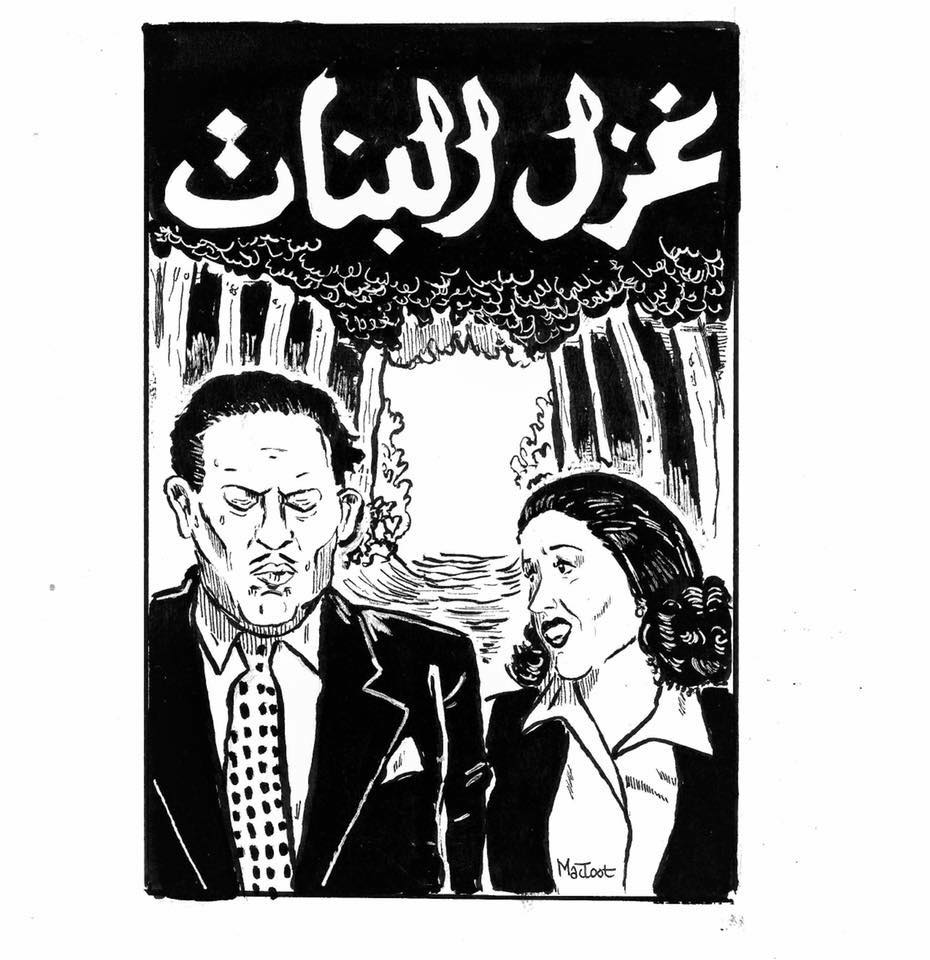 "The tones are simply black and white, no grayscale. I choose the scene or expression that lasts in my head and recreate it on paper," he said, adding that all the drawings are taken from actual shots in the respective films.