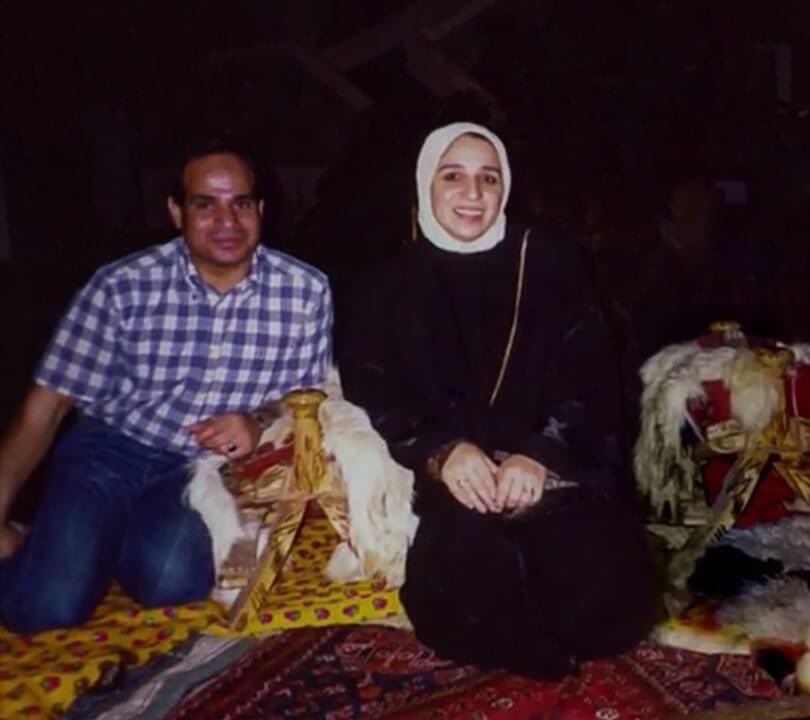 In a rare media appearance with journalist Essad Younis, First Lady Entissar al-Sisi presented a collection of rare photos of Sisi's family, with each one representing a different stage in the president's life.
During the interview, the First Lady revealed aspects of her family's private life for the first time.
Sisi said that her husband has not changed since marriage, describing him as "very affectionate with all his family, including his mother and brothers."
She stated that she and her husband are relatives, as his mother is her mother's aunt.
She added: "Sisi's mother was a mother to all of us…She advised us that one must have privacy in her home."
Sisi said that she was not good at cooking when she first got married, and that her husband patiently taught her how to cook.