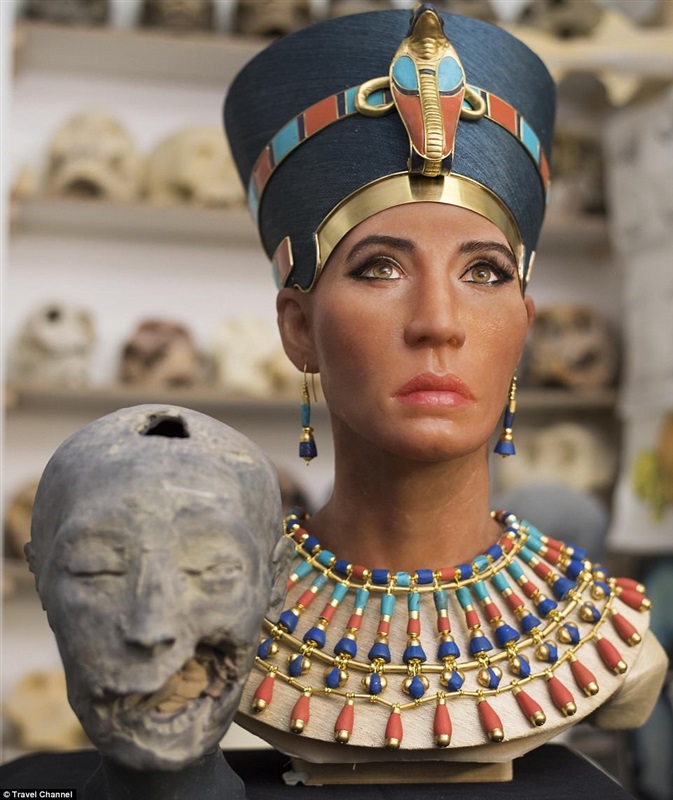 A new 3D reconstruction of the face of the ancient Egyptian queen Nefertiti was recently unveiled by archaeologists using the latest 3D imaging technology.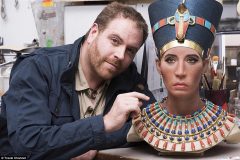 According to local and international media outlets, it it took 500 hours to rebuild the queen's face, with a bust where jewelry was handmade by designers from Dior. However, the 3400-year-old Queen's skin color sparked controversy with people claiming her skin would in reality have been darker.
The painting of the face was conducted by Scientists from the University of Bristol  who have digitally painted the face of the ancient queen to embody her true features.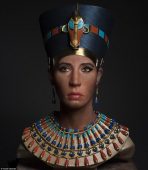 Before the painting work, the photographer, Idan Dodson received permission from the Egyptian Ministry of Antiquities and the Egyptian Museum to remove the protective glass case that covers the Nefertiti mummy to examine it.
Nefertiti, who ruled Egypt from 1353 to 1336 BC, was either the mother or step mother of King Tutankhamun.