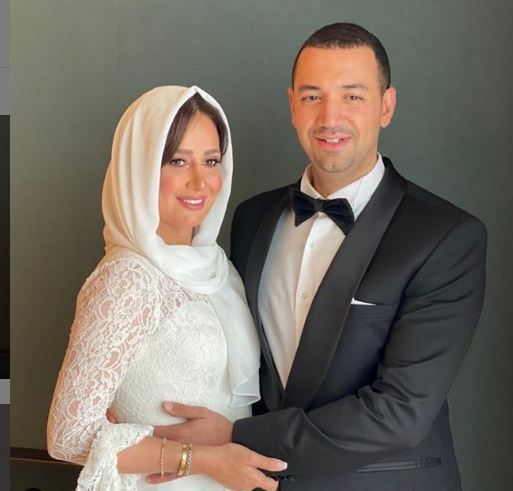 Islamic preacher, scholar, and singer/songwriter Moez Masoud and actress Hala Shiha celebrated their wedding ceremony on Monday evening at a Cairo hotel.
Shiha uploaded several photos of the event to her Instagram account, writing: "Today, praise be to God, I celebrated my marriage contract with my honorable family and my husband's generous family … and I wanted to share with you moments of our joy."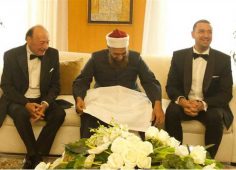 Her husband in turn also uploaded photos of the event to his Instagram, and wrote: "Keep your smile and glory, my love."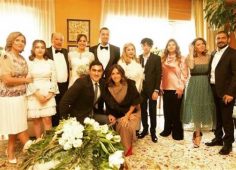 Several stars were eager to congratulate the newlyweds such as Dorra Zarrouk, who commented on the photos: "Congratulations, my dear, may our Lord please you."
And Abeer Sabri wrote: "Congratulations, my love … Hala, may our Lord make you happy."
Radwa al-Sherbiny in turn commented: "Congratulations, sweetheart."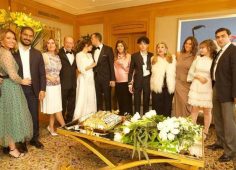 Shiha received her divorce ruling from the notary office in Alexandria on October 4, after her ex-husband authorized his private lawyer to complete the divorce procedures within the office.
The announcement of Shiha's marriage first came from her sister back in December, who said that her life was very happy and loving but did not mention who her spouse was.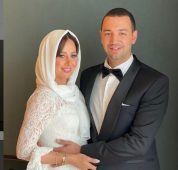 News of a love affair between Masoud and Shiha began circulating earlier in 2020, with speculation that the two will marry soon.
In December, images of Masoud outside with Shiha and her children spread across social media.
Shiha, a devout Muslim, previously quit her acting career twice, each time to devote herself to Islam. Upon quitting both times, she began wearing the hijab. In 2018, after her divorce to a Canadian man became public news, Shiha removed her hijab and went back to acting.