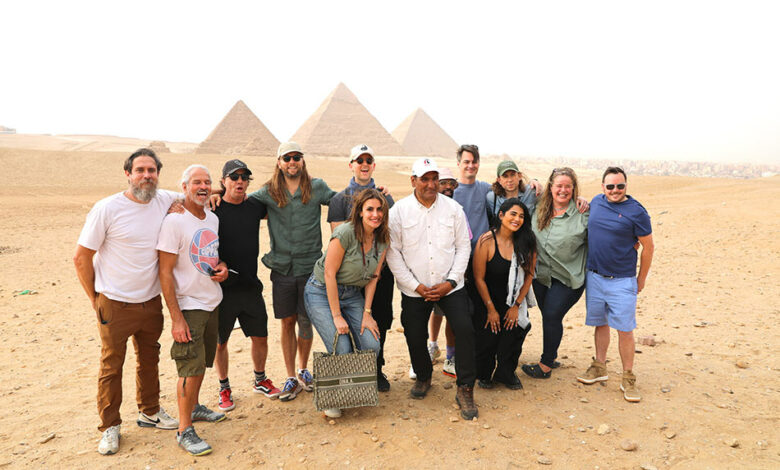 The Giza Pyramids area hosted on Monday the members of the American pop rock band Maroon 5 as part of their current visit to Egypt to perform in a musical show.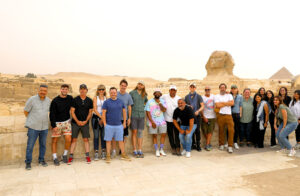 They were received by Director General of the Pyramids Archeological Area Ashraf Mohieldin, who welcomed them and took them on a tour inside the area, which included the pyramid of King Khufu from the inside, the Sphinx area and the second panorama.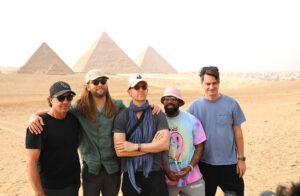 During their visit, members of Maroon 5 expressed their happiness to visit Egypt and the Giza Pyramids area, which contains the Great Pyramid of Khufu, the only surviving wonder of the Seven Wonders of the Ancient World.
They also showed their fascination with the way the Sphinx was sculpted.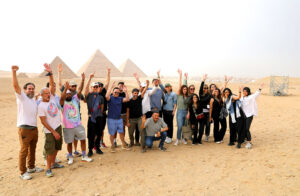 The team was eager to record their visit by taking photos and short videos, which they will post online which in turn will promote Egypt as a tourist destination.