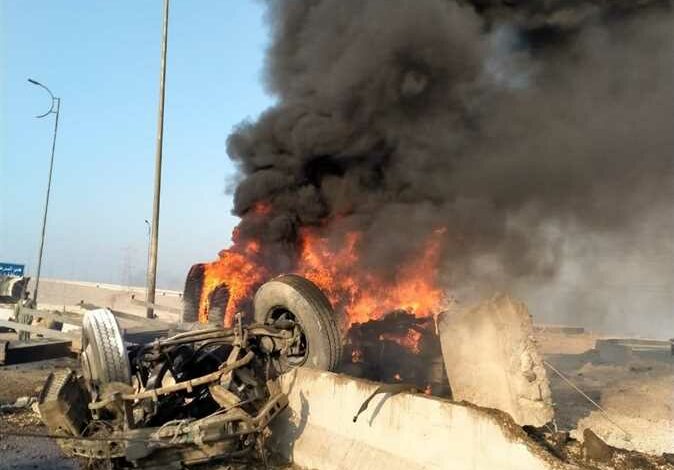 A truck-trailer loaded with goods exploded on the Middle Ring Road coming from Ain Sukhna after it overturned and the fuel tank in the car exploded, causing the death of a citizen and the injury of two others.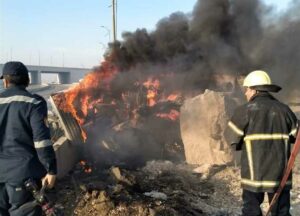 The emergency police operations room received a report of the accident, and preliminary investigations revealed that one of the trailer's tires had blown causing it to overturn.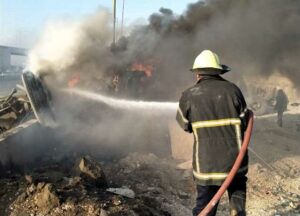 The Civil Protection immediately dispatched fire trucks to put out the fire, and the ambulances moved to the scene of the accident. The General Traffic Department deployed the necessary cranes to remove the debris of the accident and manage to return traffic movement.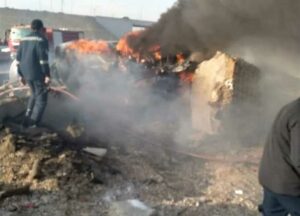 The Middle Ring Road witnessed another terrible accident just a few days prior when a transport vehicle collided with 13 cars, causing the death of a citizen and injuring eight others.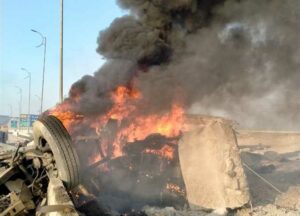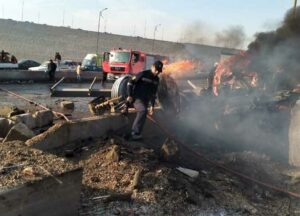 Edited translation from Al-Masry Al-Youm