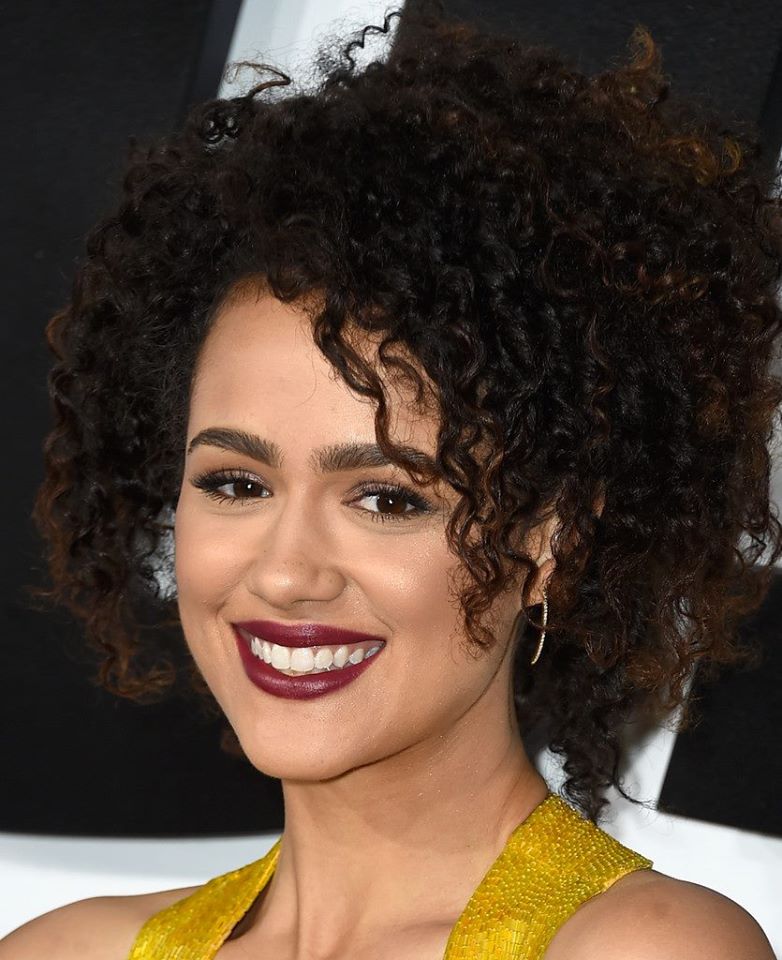 Game of Thrones star Nathalie Emmanuel, an English actress famous for her portrayal of Missandei on the hit television series was amazed by Luxor's ancient monuments during her visit to Egypt on the sidelines of the 41st edition of the Cairo International Film Festival (CIFF).
Emmanuel posted several photos of herself inside Luxor's temples and in front of various monuments, commenting "With my buddies" as she posed in front of the Colossi of Memnon.
Another photo taken in the Valley of the Kings posted by Emmanuel reads "Hi! Its ya Girl Nefertiti .. and welcome to my eternal crib."
The English actress previously announced her visit to Egypt through Instagram's story feature, adding that she was traveling to attend CIFF, which kicked off November 21 and will run until November 29.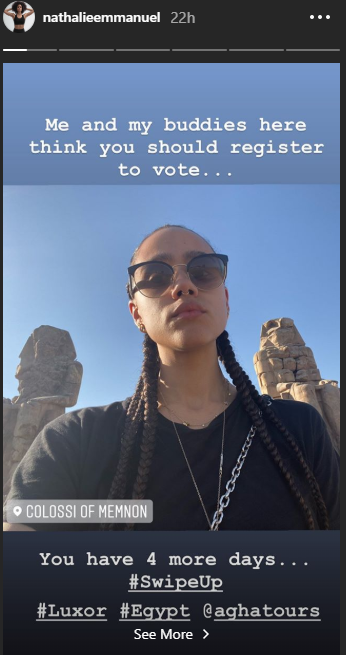 Launching her acting career in 1990, Emmanuel took part in the celebrated musical The Lion King in 2002 when she was just 10 years old. Since then, the rising star has been featured in several cinematic and TV projects, including HBO's Game of Thrones, an adaptation of George R. R. Martin's fantasy series of the same name. Emmanuel also made an appearance in the seventh installment of the well-known "Fast and Furious" franchise, and she is set to return for the upcoming ninth installment of the series as well.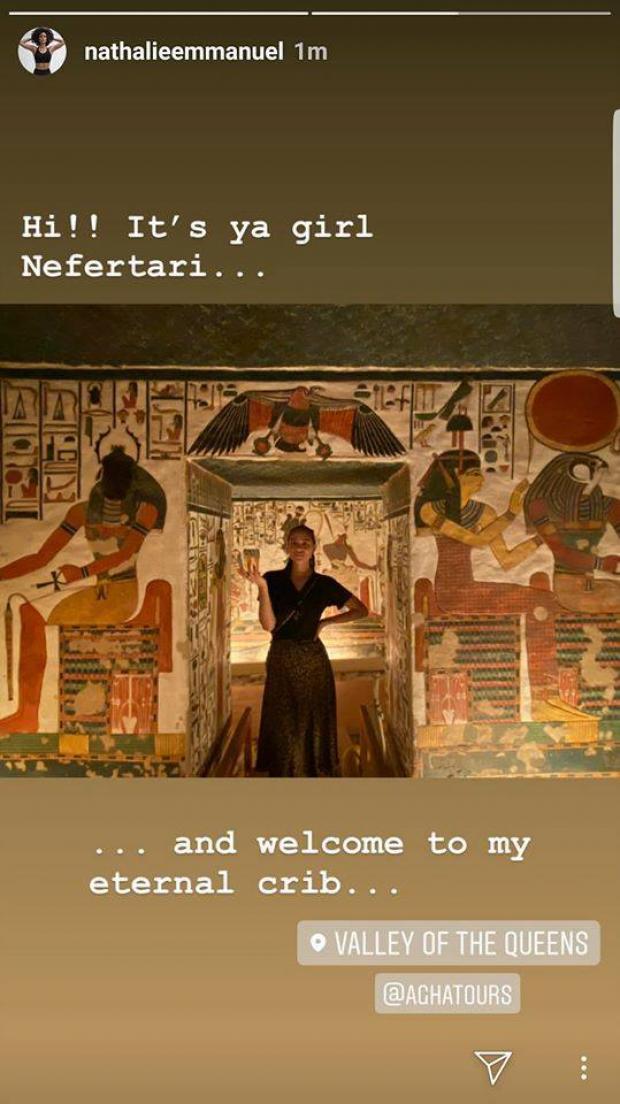 Emmanuel isn't the only Game of Thrones star to pose for a selfie in front of Egypt's ancient monuments. Two years ago, Hafþór Júlíus "Thor" Björnsson, who plays the role of "the mountain" in the HBO series, took a selfie alongside his wife at Giza's Great Pyramids during a trip to Egypt in April 2017.
Photo credit: Nathalie Emmanuel's Facebook page