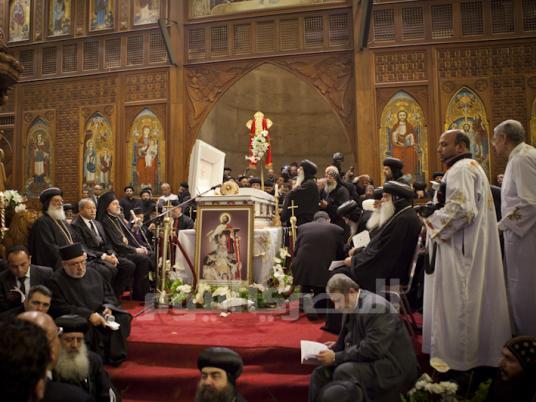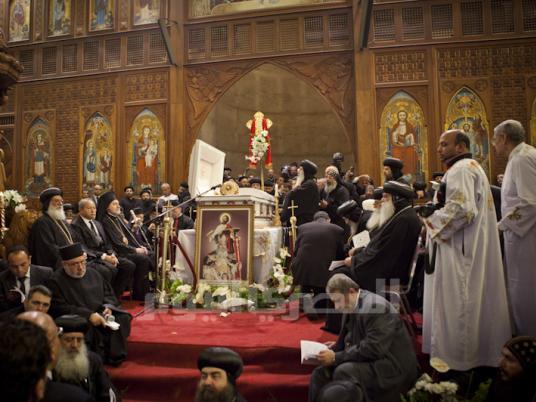 Clergy gather around the casket holding Pope Shenouda III's body. Shenouda, born Nazeer Gayed in 1923, oversaw an expansion of the church's role in the lives of Coptic Christians and a larger political role for the church, which often liaised with the Egyptian government on their behalf.
Members of the Supreme Council of the Armed Forces pay their respects to the late pope. Tensions between Egypt's Christians and the military were damaged after military police cracked down on a peaceful protest in October. Copts made up most of the 27 protestors who were killed, many ran over by armored personnel carriers.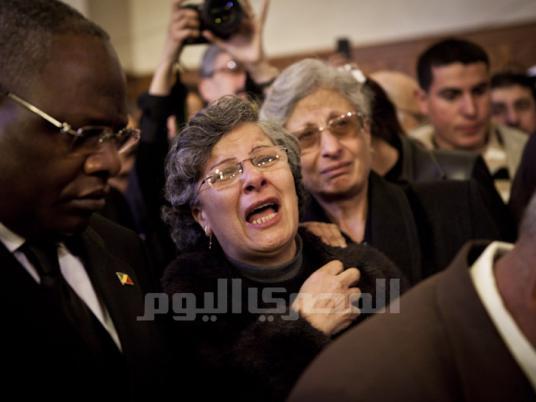 A woman is comforted as she grieves Shenouda's passing. After being pope for over 40 years, most Egyptians cannot remember or imagine a papacy or Coptic community not led by Shenouda.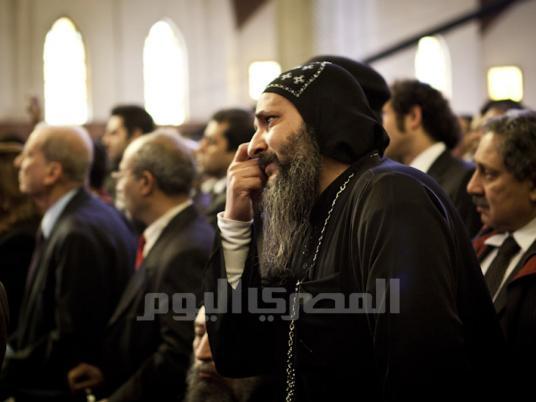 A Coptic priest stands among the mourners. The church did not condone its congregation's participation in the 18-day uprising that overthrew former President Hosni Mubarak, but many Copts ignored the opinions of the upper leadership and demonstrated.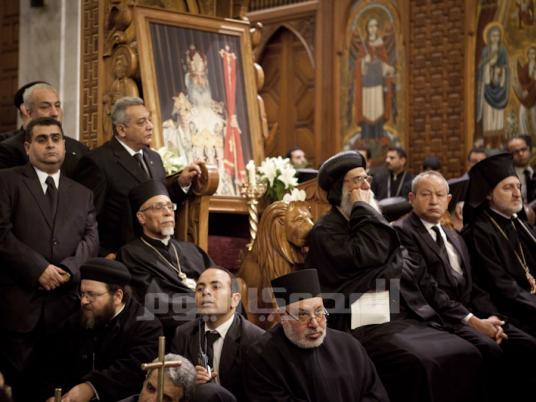 Coptic billionaire Naguib Sawiris, seated second from right, sits in front of the throne of Saint Mark, where Shenouda's body was on display for mourners. Three people were killed and over a hundred were injured as Copts from all over Egypt squeezed into St. Mark's Cathedral in Abbasseya to see the Pope's body.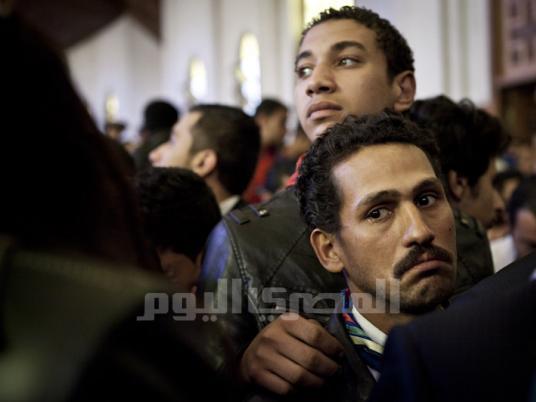 Tears welled in the corner of one mourner's eye. Shenouda left the Coptic minority in a moment of intense anxiety after a number of high-profile attacks on churches and political dialogue articulated in alien terms has left them isolated.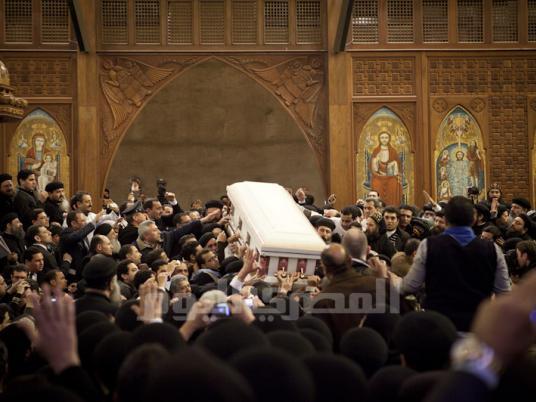 A small group of clergy recognizable by their traditional headwear looks on as mourners reach out to touch Shenouda's casket. The funeral procession brought Shenouda's body to a military helicopter which transported his body to a monastery between Alexandria and Egypt for burial.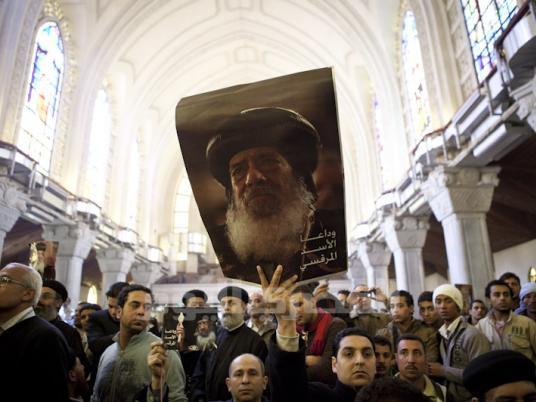 A man holds up an iconic picture of a somber-looking Shenouda that reads "Farewell to the Lion of the See of St. Mark." Shenouda was famously exiled to Wadi al-Natroun by President Anwar al-Sadat for being vocal about attacks on churches, but his response was more muted recently out of fears that it would provoke the government of Hosni Mubarak or incite more violence from radical groups.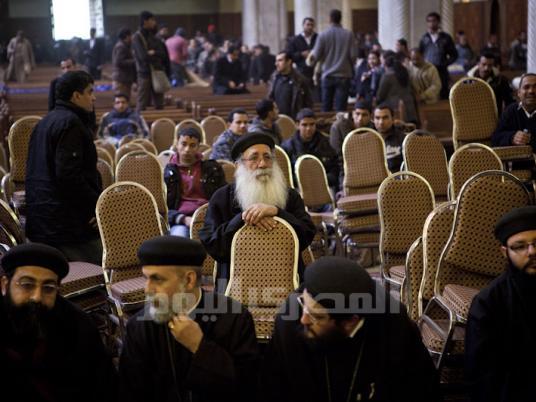 A group of clergy sits among chairs stacked after mourners moved out of the church. In the coming days a church council will select Shenouda's successor, amid disagreements on which direction the papacy more or less defined by Shenouda should take.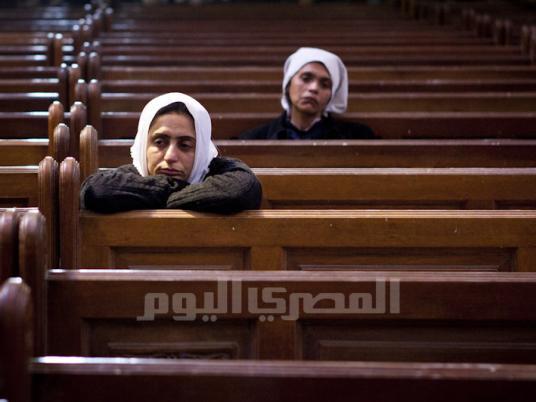 Photos by Virginie Nguyen, captions by Jahd Khalil.