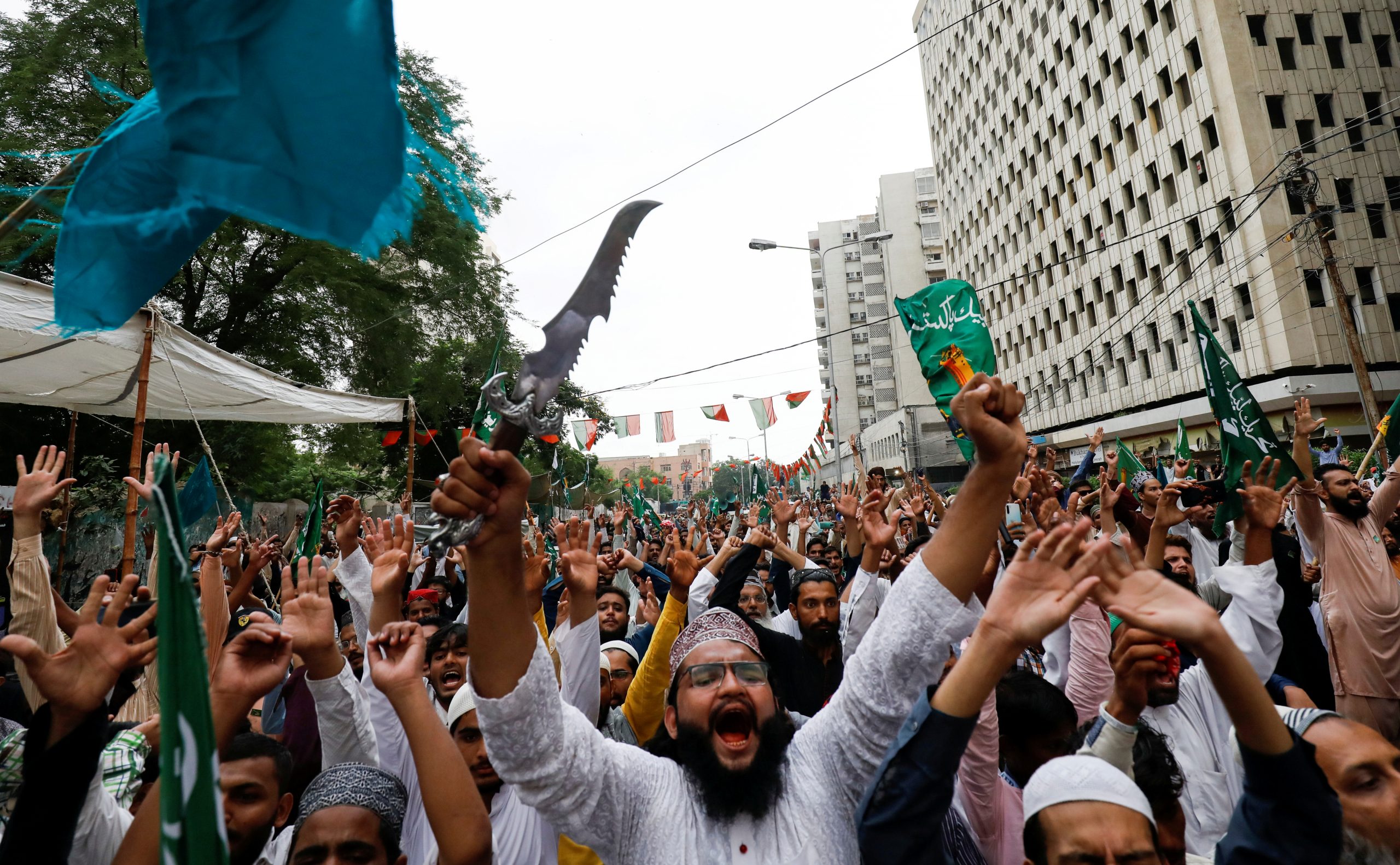 French Foreign Minister Jean-Yves Le Drian on Sunday assured that his country respects all religions and that he will convey a message in this sense to the Al-Azhar Grand Sheikh.
Al-Azhar Grand Sheikh Ahmed Al-Tayyeb will receive Le Drian at the headquarters of the Al-Azhar sheikhdom on Sunday.
Sources affiliated with Al-Azhar suggested that Le Drian may deliver a statement from the sheikhdom to the Islamic world, which has been dominated by a recent wave of outrage over satirical cartoons of the Prophet Mohamed.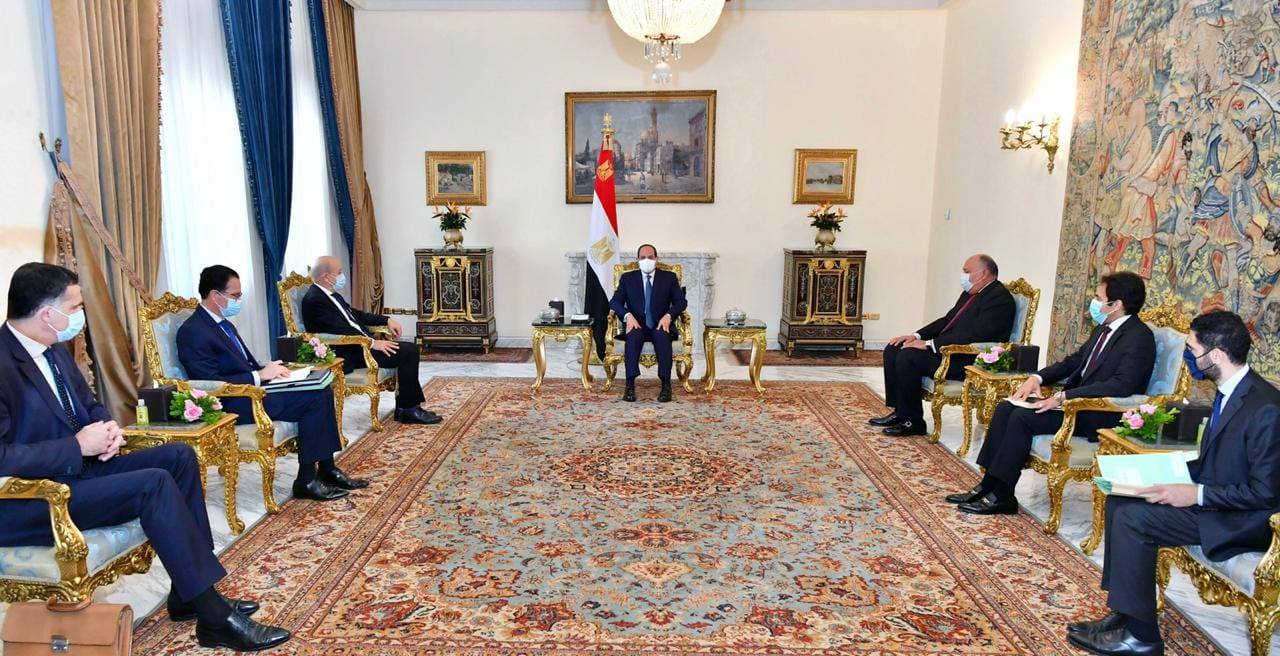 Le Drian also met with Egyptian President Abdel Fattah al-Sisi, in the presence of Egypt's Foreign Minister Sameh Shoukry and the French Ambassador in Cairo Stephane Romatet.
Spokesman for the Egyptian Presidency, Bassam Rady, said that the meeting dealt with means of strengthening efforts to confronting escalating extremism and hatred in light of recent tensions between the Islamic world and Europe.
Le Drian affirmed France's respect and appreciation for all religions, their principles and values, and his country's aspiration to strengthen cooperation with Egypt to combat intolerance and extremist ideology which are gaining ground.
Egypt is a beacon of moderation, he said, due to its approach in establishing the values of coexistence, freedom of worship and respect for others.
Sisi stressed the urgent need for concentrated efforts in upholding coexistence and tolerance among all religions and build bridges of understanding and brotherhood, with no prejudice towards religious symbols.
He also expressed a total rejection to terrorist acts of all kinds, or of linking any religion to acts of violence and extremism.
Le Drian commented on the boycott campaigns brought on by the cartoon controversy, saying: "We hope that the campaign to boycott French products will stop, and we condemn the calls to it."
He added, in a joint press conference with Egyptian Foreign Minister Sameh Shoukry that, "French Muslims are part of France and its identity, and what is being countered is the distortion of religion."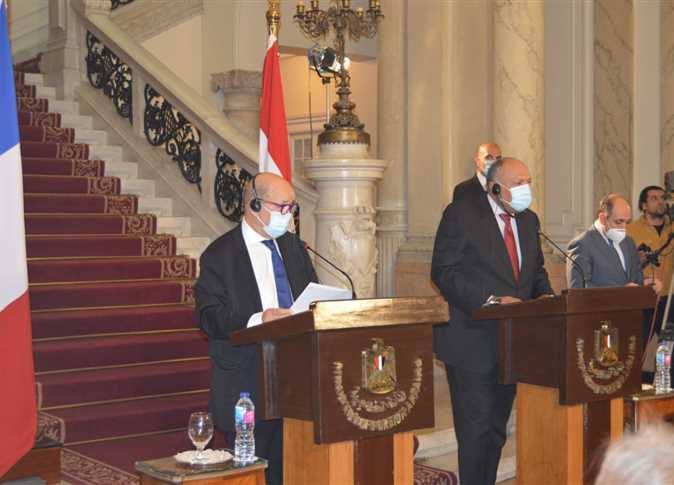 Sisi commented late October on the cartoon controversy sparked by French President Emmanuel Macron backing the satirical French magazine Charlie Hebdo's depictions of Prophet Mohamed.
During the Religious Endowments Ministry's celebration of the prophet's birth, Sisi called for the cartoonists to stop their harm, demanding the world to consider Muslim feelings and values.
He added that Islam is accepting of all other religions, stating that a Muslim cannot claim full faith until he acknowledges all messengers of God.
The president went on to say that affronting the prophet hurts the feelings of millions of Muslims, even if it is solely aimed at religious extremists.
"In a world of 1.5 billion Muslims, what percentage of them do you think are extremists?" he added.
The president pointed out that it would be unfair for Muslims worldwide to undergo insults because of a small percentage of extremists.
Image: FILE PHOTO: A supporter of religious and political party Tehreek-e-Labaik Pakistan (TLP) waves a dagger, as he chants slogans with others against the satirical French weekly newspaper Charlie Hebdo, which reprinted a cartoon of the Prophet Mohammad, during a protest in Karachi, Pakistan September 4, 2020. REUTERS/Akhtar Soomro/File Photo