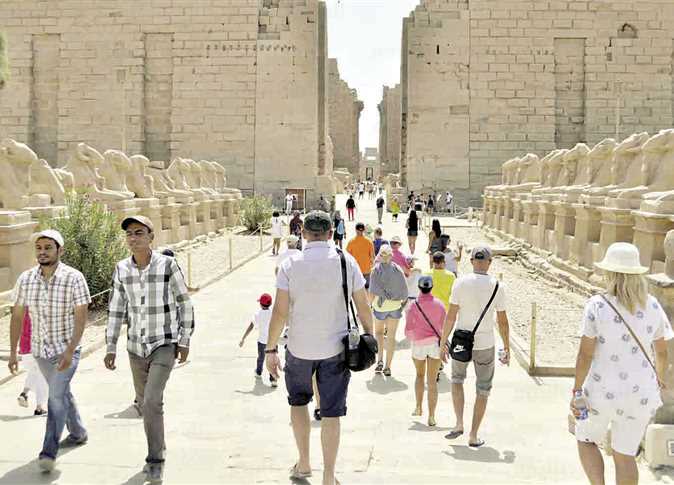 Egypt's Antiquities and Tourism Ministry on Saturday announced that it has successfully installed four sphinxes from Luxor's Karnak Temple to Tahrir Square at downtown Cairo, after safely relocating them to the capital earlier that day.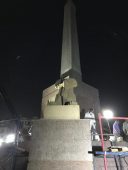 A ministry statement explains that the four ram-headed sphinxes have undergone a complete restoration during the past few months before their transfer.
The Secretary-General of the Supreme Council of Antiquities Mustafa Waziri said that the four sphinxes and their bases are now located beside the recently restored and erected obelisk in Tahrir Square, as part of the square's development project.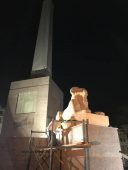 He added that the sphinxes will remain covered up with wooden boxes until the official inauguration of the Tahrir Square development project, which is funded by the Ministry of Housing, Utilities, and Urban Communities in coordination with Cairo Governorate and the Ministry of Tourism and Antiquities.
Transportation was carried out by the Arab Contractors company under the supervision of a team of restorers and archaeologists from the Supreme Council of Antiquities, the statement added.
The move was met with resentment and opposition in Luxor among tourist and archaeological circles, as it was believed to be stripping Luxor of its heritage.